Here are the headlines from the S&P/ASX 200 (INDEXASX: XJO)(ASX: XJO) and Australian finance circles on Monday morning.
But first, here are the data points:
Australian Dollar ($A) (AUDUSD): 71.93 US cents
Dow Jones (DJI): down 0.1%
Oil (WTI): $US69.93 per barrel
Gold: $US1,206 per ounce
Australian Investing News
Following the end of Reporting Season, the month when most companies on the ASX release their latest financial reports, focus this week will shift to economic news. On the agenda this week is the RBA interest rate meeting on Tuesday, jobs data and quarterly GDP numbers.
Overnight, the Australian Dollar (AUDUSD) sunk to below 72 US cents on recent news that the USA and Canada failed to reach an agreement on trade policy and commentators begin to become concerned about house prices and 'out-of-cycle' bank interest rate rises in Australia.
With many large banks lifting their mortgage interest rates last week, some pundits are doubting the reasoning behind the RBA's current stance on record-low monetary policy in Australia.
In company-specific news, the a2 Milk Company Ltd (ASX: A2M) released a market update in response to changes in Chinese regulation regarding e-commerce sales. "This framework is broad in scope and will apply in respect of all e-commerce activities, both domestic and cross border (CBEC)," a2 Milk Company noted in its public filing.
The company said more details will be released by Chinese authorities in coming months, despite the 'grace period' ending at the beginning of 2019.
The statement put out by a2 Milk Company, which has identified China as a key growth market, was light on detail but the company noted it, "operates a flexible multi-channel multi-product strategy" and "will continue to work proactively with its partners to respond to the new e-commerce law."
New Zealand's Fisher & Paykel Healthcare Ltd (ASX: FPH) released a trading update after stating that it will contest a patient allegation made against it by fellow healthcare company ResMed Inc. (CHESS) (ASX: RMD). Last week, ResMed filed complaints in the US which if granted could prevent Fisher & Paykel from importing its Simplus and Eson products.
"Fisher & Paykel Healthcare respects the valid intellectual property rights of others, and we are confident in our position with respect to ResMed's patents given the rigorous clearance we conduct before any product is released to market," Fisher & Paykel CEO Lewis Gradon said.
Fisher & Paykel Healthcare have lowered its current 2019 profit guidance to between $NZ205 million and $NZ210 million, reflecting the legal costs expected to be incurred.
The Australian Investors Podcast
The Rask Group's Australian Investors Podcast is fast becoming Australia's #1 podcast for serious investors. It provides unique insights from Australia's best investors, entrepreneurs, authors and financial thinkers. Download the latest episode free on iTunes, Castbox, YouTube or wherever you choose to listen. Here's one timeless interview with leading stock broker Charlie Aitken.
Rask Media
Free high-quality* financial news for everyone (*with an occasional spelling mistake). That's our mission. It's what we do. Visit raskmedia.com.au to find the latest news, insights, video and audio content.
Related posts
Investors Podcast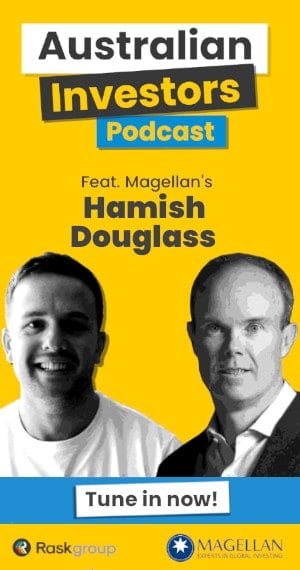 Search: