West Australian lithium miner Galaxy Resources Limited (ASX: GXY) today signed its binding deal with POSCO to sell the northern part of its Salar del Hombre Muerto tenements in Argentina.
The $US280 million deal represents a cash windfall of more than $370 million at today's exchange rate. Previously, Galaxy said the cash will be used to progress the Sal de Vida Project development in Catamarca Province.
Despite the cash injection, Galaxy will retain its ownership of the southern area of the basin, which is estimated to be home to a resource equivalent to 4.09 million tonnes of lithium carbonate.
"This transaction with POSCO underlines the significant previously unrecognized value of Galaxy's tenements on the Salar del Hombre Muerto and provides a substantial cash injection which underwrites the development of the Sal de Vida lithium brine project," Galaxy Resources Chairman Martin Rowley said.
"This transaction is also economically significant as it means there are well advanced plans for two lithium projects to be developed concurrently on the Salar del Hombre Muerto spanning across both Catamarca and Salta Provinces, which carries obvious benefits for all stakeholders in both regions in Argentina."
The deal is expected to close in the fourth quarter, pending the completion of formal tenement transfer procedures in Argentina.
We covered Galaxy's indicative agreement in more detail in this article, "Galaxy Resources Ltd (GXY) Lands $371m Cash Windfall".
The Australian Investors Podcast
The Rask Group's Australian Investors Podcast is fast becoming Australia's #1 podcast for serious investors. It provides unique insights from Australia's best investors, entrepreneurs, authors and financial thinkers. Download the latest episode free on iTunes, Castbox, YouTube or wherever you choose to listen.
Rask Media
Free high-quality* financial news for everyone (*with an occasional spelling mistake). That's our mission. It's what we do. Visit raskmedia.com.au to find the latest news, insights, video and audio content.
Related posts
Investors Podcast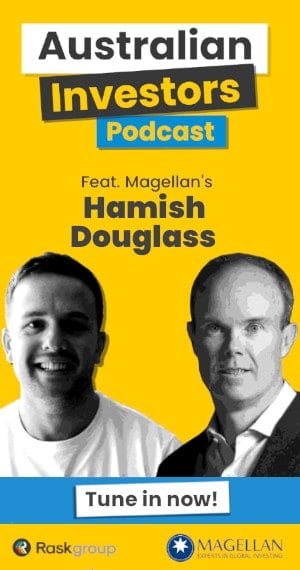 Search: