NIB Holdings Limited (ASX: NHF) the private health insurance company revealed an 11% revenue jump in its 2018 financial year and a profit of $132 million, up 11%.
nib announced it will pay a final dividend of 11 cents per share, fully franked. That takes its full-year dividends to 20 cents per share.
Analysts had been expecting nib to report a profit of $126 million, according to Bloomberg, together with full-year dividends of 19.3 cents per share. Therefore, it appears nib slightly exceeded consensus forecasts.
nib's Australian residents' health insurance (arhi) unit reported a 12% increase in insurance premiums compared to 2017, thanks in part to the acquisition of GU Health.
"Our core arhi business once again grew organically at a rate well ahead of the industry average and we welcomed the GU business," nib CEO Mark Fitzgibbon said.
"Our net policyholder growth excluding GU was 3.0% compared to industry average of 0.5%, with the GU business adding approximately an additional 29,000 policyholders for the year."
With technical innovation being an important consideration for private health insurers, Mr Fitgibbon says nib is positioning itself to play a bigger role in disease prevention.
"Powered by "big data", artificial intelligence and amazing advancements in medical science we are certain the future will be much more about disease prevention than it is cure and as a business we plan to be at the vanguard of the transformation," Fitzgibbon added.
"…there's a future much closer than many think whereby members will be provided with the means to literally edit their DNA to wipe out a potential disease." – Fitzgibbon.
Outlook
Looking towards the 2019 and beyond, nib said market conditions are expected to remain difficult.
The company expects to report annual organic growth of 3% to 4% from its arhi business but expects its net margin to fall from 6.9% to the top end of between 5% and 6% in 2019.
Introducing The Australian Investors Podcast
Join The Rask Group's founder, Owen Raszkiewicz, as he profiles Australia's best investors, founders, authors and financial thinkers. Download it free on iTunes, Castbox, SoundCloud or wherever you choose to listen.
Rask Media
Free high-quality* financial news for everyone (*with an occasional spelling mistake). That's our mission. It's what we do. Visit raskmedia.com.au to find the latest news, insights, video and audio content.
Related posts
Investors Podcast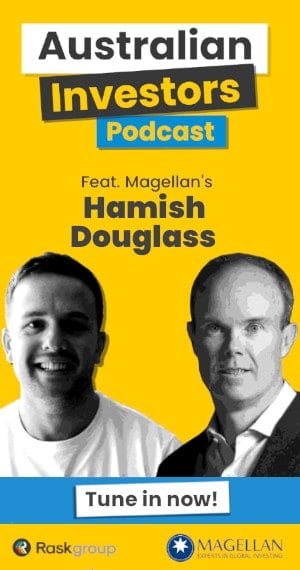 Search: