Global hearing aids business Cochlear Limited (ASX: COH) reported a 9% increase in revenue for its 2018 financial year on Tuesday and revealed it will pay a final dividend of $1.60 per share.
Cochlear is the world's leading maker of hearing aids and associated accessories.
For the 12 month period to June 30th, 2018, Cochlear reported:
Revenue of $1.35 billion, up 9%
Profit of $245 million, up 10%
A final fully franked dividend of $1.60 per share, up from $1.40
Together with an interim dividend of $1.40 Cochlear will have paid total dividends of $3.00 for its 2018 financial year.
Analysts surveyed by Bloomberg had forecast Cochlear to make a profit of $246 million and pay full-year dividends of $3.06. Therefore, it seems Cochlear's performance was broadly in-line with analyst expectations.
"The growth we have experienced over the past few years has continued in FY18," CEO Dig Howitt said.
"The business delivered strong growth in cochlear implant units and sales revenue, with net profit growing by 10%."
Howitt said Cochlear sold its 500,000th hearing implant during the year, reaching 550,000 units by year-end, but said there is still plenty for the company to do.
"While a wonderful milestone for the Company, it is also a reminder of the challenge, and opportunity, for Cochlear with fewer than 5% of the people who could benefit from an implantable hearing solution currently being treated."
Cochlear set its 2019 net profit guidance between $265 million and $275 million, signalling growth of more than 8% in the year ahead.
"Over the next few years, we have a number of large long-term investment projects including the development of our China manufacturing facility, with the construction phase expected to be complete by the end of FY20, and investments in IT platforms to strengthen our connected health, digital and cyber security capabilities," Howitt concluded.
Over the past year Cochlear shares have risen from a low of around $142 to almost $200, according to Google Finance.
Introducing The Australian Investors Podcast
Join The Rask Group's founder, Owen Raszkiewicz, as he profiles Australia's best investors, founders, authors and financial thinkers. Download it free on iTunes, Castbox, SoundCloud or wherever you choose to listen.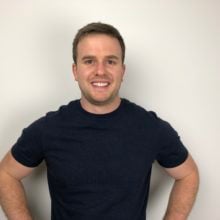 Owen Raszkiewicz
Owen Raszkiewicz
is the Founder of The Rask Group, which includes Rask Finance, Rask Invest and Rask Media. Owen's members-only investment website (Rask Invest) includes access to his top share ideas from the ASX and international markets, as well as many pages of education on budgeting, everyday finances and more. When Owen is not reading about finance he's following Chelsea, Hawthorn Hawks and the Storm. He holds a Master's Degree in Financial Planning, a Master's Degree in Applied Finance, Bachelor's Degree in Technology, and has passed level 1 of the Chartered Financial Analyst program amongst other things. To see all of my ASX and global holdings, please consider joining
Rask Invest
.
Related posts
Search:
Investors Podcast