Commonwealth Bank of Australia (ASX: CBA) shares will be a focal point for investors on Wednesday morning following the release of its 2018 financial results.
In the year to June 30th, Commonwealth Bank was riddled with penalties and unusual items, such as the proposed sale of CFS Group. Here are 3 things investors need to know on Wednesday:
Statutory profit fell 4.8% but cash profit (excluding one-offs) rose 3.7% to $10 billion
A final dividend of $2.31 will be paid, taking the full year payments to $4.31 – up 2 cents
Civil penalties and provisions added up to $1.089 billion for the AUSTRAC and "regulatory" costs
CBA's headline profit and dividend figures compare to analysts forecasts of a $9.68 billion and $4.28, respectively, according to Bloomberg data. Therefore, it seems CBA modestly beat consensus forecasts.
"Despite the challenges we have faced this year, the fundamentals of our business remained strong," CBA CEO Matt Comyn said.
"We are building a simpler, better bank, fully aligned to meeting the needs of customers in our core markets."
Of critical importance to many investors and commentators are bad debts, or the provision for bad debts, which directly affect results and hint at any weakness in the economy. CBA said its loan impairment expense was $1.079 billion, down 1.5%.
However, there was an increase in the number of customers falling behind on various loans and debts.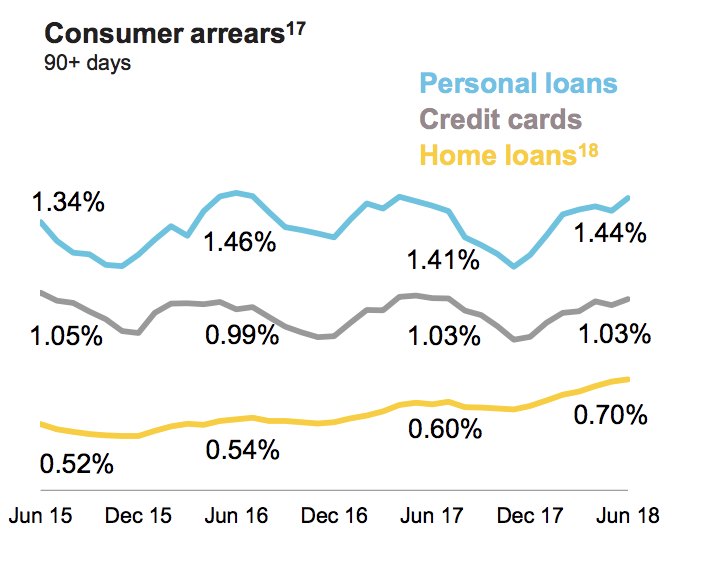 "There has been an uptick in home loan arrears as some households experienced difficulties with rising essential costs and limited income growth, leading to some pockets of stress." – CBA
On the regulatory capital front CBA's CET-1 ratio, a measure of financial security, was 10.1% which flat year over year.
"We also continued to strengthen our balance sheet," Comyn added. "This performance has supported a higher dividend for shareholders."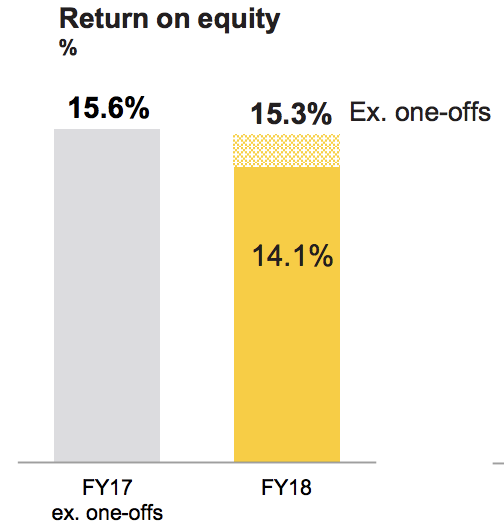 CBA's net interest margin and return on equit, both important measures of banking profitability, came in at 2.15% and 15.3%, respectively.
Despite rising US interest rates CBA managed to maintain its lending net interest margins because it increased the interest rates on interest-only and investor loans. US debt markets are a key source of loan funding for some of Australia's largest banks.
However, perhaps as a consequence, CBA acknowledged competitive pressure on its loan portfolio's growth.
Across the entire bank the total home loan portfolio grew just 3.7% compared to the average home portfolio increase of 5.6%.
"Owner-occupied home loans grew 6.2% while investment home lending decreased 1.2%," the bank said.
Commonwealth Bank shares have fallen from around $80 to their current $72.89 in 2018, according to Google Finance.
Introducing The Australian Investors Podcast
Join The Rask Group's founder, Owen Raszkiewicz, as he profiles Australia's best investors, founders, authors and financial thinkers. Download it free on iTunes, Castbox, SoundCloud or wherever you choose to listen.