Commonwealth Bank of Australia (ASX: CBA) will divest its wealth management (CFSGAM) and mortgage broking businesses and call it CFS Group.
With concerns over 'vertical integration', fines from regulators, and inappropriate advice, CBA and its big bank peers have succumbed to pressure to divest business units.
Vertical integration is when a bank owns the financial 'products' (e.g. insurance, mortgages, etc.) that are sold by financial advisers to clients.
For example, if you or I went to see a CBA-aligned mortgage broker and he or she recommended a CBA loan. In my opinion, it's easy to see how a conflict of interest can quickly arise — especially if the broker wants a pay rise!
CFSGAM & Aussie Are Out!
Under plans announced to the ASX today, CBA will divest Colonial First State (CFS), CFS Global Asset Management (CFSGAM), Count Financial, Financial Wisdom and Aussie Home Loans into a new entity called CFS Group, subject to necessary approvals.
CFS Group will have a focus on wealth management, including advice and mortgage broking. CBA says the combined business would have pro forma net profit of $500 million and, "a strong capacity to pay franked dividends." CBA shareholders will receive shares in the new entity proportional to their existing holdings in CBA.
The existing CBA business will continue its focus on the core Australian and New Zealand banking unit but keep its 'salaried' financial advice services and financial planning business, Commonwealth Financial Planning.
"The ability to provide high-quality banking services and in-house financial advice to CBA customers will remain fundamental to CBA's focus on customers' financial wellbeing and we will deliver that through a new model for advice that is safe, simple and scalable," CBA CEO Matt Comyn said.
The CFS Group divestment could unlock value for CBA shareholders and offer greater investment choice, the bank said.
"The wealth management and mortgage broking businesses are each high-quality franchises," Comyn said. "With innovation and disruption in wealth management increasingly favouring specialist companies, they will benefit from independence and the capacity to focus on new growth options without the constraints of being part of a large banking group."
CBA also said it will review its General Insurance business, CommInsure General Insurance. It will explore opportunities for a potential sale and partnership with an insurance specialist.
National Australia Bank Ltd.'s (ASX: NAB) recently moved to sell a majority of its insurance arm to Japan's Nippon Life.
Did you know Warren Buffett was a millionaire in his late 20's but 'only' worth $300m at his 50th birthday? Now he is a $US84 billion investor. That means he made 99% of his wealth after turning 50! How does a 50-year-old do that? Download the free Aussie investing ebook, "What Buffett's Investing Checklist Can Teach Aussie Investors" when you join the free Rask Group Investor Club Newsletter. You'll get insights into the 4 steps Buffett uses to pick his investments.
Click here to join The Rask Group's Investor Club Newsletter and Download The Ebook!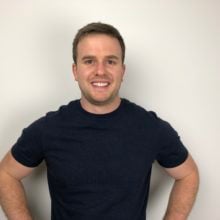 Owen Raszkiewicz
Owen Raszkiewicz is the Founder of The Rask Group, which includes Rask Finance, Rask Invest and Rask Media. Owen's members-only investment website (Rask Invest) includes access to his top share ideas from the ASX and international markets, as well as many pages of education on budgeting, everyday finances and more. When Owen is not reading about finance he's following Chelsea, Hawthorn Hawks and the Storm. He holds a Master's Degree in Financial Planning, a Master's Degree in Applied Finance, Bachelor's Degree in Technology, and has passed level 1 of the Chartered Financial Analyst program amongst other things.
Related posts
Search:
Investors Podcast