AMP Limited (ASX: AMP) this morning announced David Murray will become its new Chairperson effectively immediately.
Money For Nothin' Scandal
AMP is the financial services and financial planning company which was alleged to have charged Aussies for financial advice they never received.
During the recent public hearings of the Royal Commission, it was said that as many as 14,000 clients were charged for advice that may not have been given. It's called "fee for no service".
That wasn't the only skeleton falling out of AMP's closet. During the hearing AMP's head of financial advice, Jack Regan, forgot how many times his company misled ASIC, the finance watchdog.
Boardroom Exits
In response to the revelations AMP's then CEO, Craig Meller, stepped down and director Mike Wilkins took the reigns. "I am personally devastated by the issues which have been raised publicly this week, particularly by the impact they have had on our customers, employees, planners and shareholders," Meller said at the time.
Next, Chairperson Catherine Brenner departed. "I am deeply disappointed by the issues at hand and am particularly concerned for the impact they have had on our customers, employees, advisers and shareholders."
Shareholders were fuming about the poor level of advice and subsequent fall in the company's share price. In May, we revealed that AMP was facing two class actions from disgruntled shareholders.
Murray Steps up
This morning, AMP announced that David Murray AO will replace acting Chairman Mike Wilkins, who will take up the position of acting CEO.
Murray agreed to join AMP in May but is now clear to take over as Chair of the board of directors.
"I am pleased to today begin the task of rebuilding AMP as Chairman, working with the Board and management to restore trust in the company," Murray said. "AMP plays an important role in the Australian financial system, serving more than 3.8 million customers with products and services that are vital to the functioning of our economy."
With the slew of recent departures, Murray's focus will be renewing the board and improving governance. "Remediation of customers and rebuilding relationships with regulators will also be priorities," Murray added.
Incentives
Compliance, culture and governance are sticky issues in any business. But I believe it comes back to one thing and one thing only: incentives.
As Charlie Munger, the billionaire investing partner of Warren Buffett, says,"Never, ever, think about something else when you should be thinking about the power of incentives."
"Show me the incentive, I'll show you the outcome." – Munger
Fun fact: Warren Buffett was a millionaire in his late 20's but 'only' worth $300m at his 50th birthday. Now he is a $US84 billion investor.
That means he made 99% of his wealth after turning 50! How does a 50-year-old do that? Download the free Aussie investing ebook, "What Buffett's Investing Checklist Can Teach Aussie Investors" when you join the free Rask Group Investor Club Newsletter. You'll get insights into the 4 steps Buffett uses to pick his investments.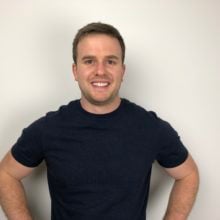 Owen Raszkiewicz
Owen Raszkiewicz is the Founder of The Rask Group, which includes Rask Finance, Rask Invest and Rask Media. Owen's members-only investment website (Rask Invest) includes access to his top share ideas from the ASX and international markets, as well as many pages of education on budgeting, everyday finances and more. When Owen is not reading about finance he's following Chelsea, Hawthorn Hawks and the Storm. He holds a Master's Degree in Financial Planning, a Master's Degree in Applied Finance, Bachelor's Degree in Technology, and has passed level 1 of the Chartered Financial Analyst program amongst other things.
Related posts
Search:
Investors Podcast