Healthscope Ltd (ASX: HSO), the private hospital operator which finds itself the target of two takeover offers from a consortium led by AustralianSuper and another from Brookfield, this morning provided an update on the potential deals.
Healthscope is one of Australia's largest private hospital operators. It recently received takeover offers from AustralianSuper and BGH Capital for $2.36 per share, and another $2.50 per share offer from Brookfield Asset Management.
In an announcement today, Healthscope said it will not allow either of the parties to access the private deal room and undertake due diligence on the business. Healthscope said both offers undervalue the company.
"The Directors have carefully considered each proposal and concluded that neither proposal adequately reflects the long term value of Healthscope, nor its underlying assets nor future potential," Healthscope Chairman Paula Dwyer said. "In the past twelve months, management has (sic) being laying the foundations for a significant improvement in business performance."
Healthscope said the offers undervalue it because of expected improvements in the company's operating performance, potential returns from projects and the value of the underlying property portfolio.
Healthscope Review
Healthscope said it reviewed both offers but will now conduct its own strategic review on its hospital property portfolio to, "explore the merits of a sale and leaseback transaction with a view to unlocking value for Healthscope shareholders in the near term."
"Healthscope has an attractive and unique portfolio of property assets," Dwyer noted. "A sale and leaseback transaction has the potential to reduce the quantum of property held on Healthscope's balance sheet, free up capital and release significant value to shareholders."
Ms Dwyer concluded by saying the industry's long-term fundamentals and the prospects for Healthscope are positive.
Did The Last Takeover Work?
Healthscope was formed in 1984 and first listed on the stock exchange in 1994. In 2010 it was acquired by private equity owners and relisted in 2014 at $2.10 per share. Since then, the shares have risen modestly to their current price of $2.46.
Do you like investing but want to learn more? It's free to join The Rask Group's Investor Club Newsletter. It's a regular (usually weekly) news and educational update on financial markets, investing and unique strategies. Join today and get ready to laugh and learn.
Click here to join The Rask Group's Investor Club Newsletter Today
Rask Media
Free high-quality* financial news for everyone (*with an occasional spelling mistake). That's our mission. It's what we do. Visit raskmedia.com.au to find the latest news, insights, video and audio content.
Related posts
Investors Podcast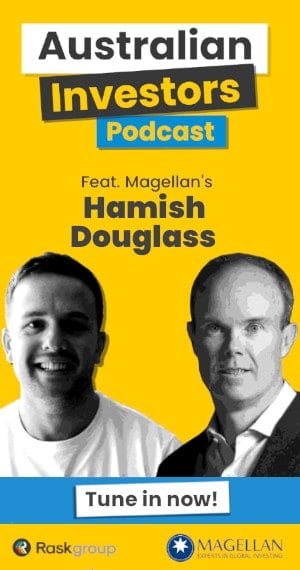 Search: