Biopharmaceutical giant CSL Limited (ASX: CSL) says shareholders can expect a profit of at least $US1.68 billion in its 2018 financial year.
CSL Limited is a $79 billion company which creates vaccines and other products to prevent and treat life-threatening illnesses. Founded in 1916 by the Australian government, it was first known as Commonwealth Serum Laboratories.
In a trading update provided to the ASX this morning the Melbourne-based company increased its net profit guidance for its 2018 financial year to between $US1.68 billion and $US1.71 billion, assuming a constant currency. That compares to CSL's previous guidance of $US1.55  billion to $US1.6 billion.
"I am pleased to report an improved Company outlook for the financial year, underpinned by a confluence of positive outcomes as we work to deliver on our strategy," CSL Paul Perreault said.
"Of particular note has been a positive product and geographic sales mix shift, particularly with better than expected sales of Idelvion® and Haegarda®."
CSL's Seqirus business, which was formed in 2015 by combining bioCSL and the flu vaccines business of Novartis, is bolstering the group's performance, Perreault said. Seqirus is the second-largest flu vaccines company in the world.
"…Seqirus is also performing well, following a severe northern hemisphere influenza season," Perreault said. Adding, "The phasing of investments in some of our clinical trials has also yielded a positive financial variance."
According to The Wall Street Journal, analysts were forecasting CSL's earnings per share to rise to $US4.78, up 22% on 2017's result. In 2017, CSL reported a net profit of $US1.43 billion in constant currency.
Do you like finance and investing? 
Did you know it's free to join The Rask Group's Investor Club Newsletter? It's a regular (usually weekly) news and educational update on financial markets, investing and unique strategies. Join today and get ready to laugh and learn.
Click here to join The Rask Group's Investor Club Newsletter Today
Rask Media
Free high-quality* financial news for everyone (*with an occasional spelling mistake). That's our mission. It's what we do. Visit raskmedia.com.au to find the latest news, insights, video and audio content.
Related posts
Investors Podcast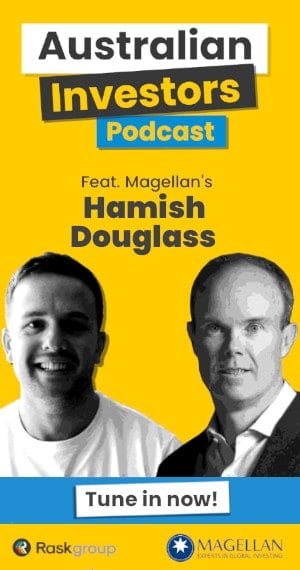 Search: