The Retail Food Group Limited (ASX: RFG) share price fell another 7% today after the company released a trading update to ASX investors.
Retail Food Group is the owner of fast casual dining and coffee brands such as Donut King, Brumby's Bakery, Gloria Jeans and Crust Pizza. It leases its brands to store owners using a 'franchise model', similar to Domino's Pizza Enterprises Ltd. (ASX: DMP) and 7Eleven. It also owns a wholesale coffee business, distributing its products to a wide range of local and international customers.
Recently, Retail Food Group has been the subject of scathing allegations of franchisee mistreatment by Fairfax Media Limited (ASX: FXJ). Fairfax reported that many small business owners suffered financial hardship while trying to run their outlets.
Yesterday, Retail Food Group responded to the reports, saying:
"it does not accurately reflect its current business, its proactive efforts to better assure employee entitlement compliance and the levels of support it provides to franchisees."
However, in an announcement to the ASX today, Retail Food Group provided a financial update to investors citing "recent negative media coverage" and lower franchise revenues as the catalysts for lowering its forecast profit.
"The retail market is expected to remain challenging for the near future and we remain focused on responding to this challenge through delivering franchisee support initiatives and reducing corporate costs," CEO Andre Nell said.
Profit for the first half of its 2018 financial year is forecast to be $22 million, compared to $33.5 million last year. The 34% drop in profit includes a one-off charge of $7 million for a business review and sale of corporate properties.
Looking ahead, Retail Food Group said it is difficult to forecast its finances for the full financial year, given the current environment. "RFG continues to monitor trading results carefully and will update the market regarding revised full year guidance as appropriate."
Keep reading
Rask Media
Free high-quality* financial news for everyone (*with an occasional spelling mistake). That's our mission. It's what we do. Visit raskmedia.com.au to find the latest news, insights, video and audio content.
Related posts
Investors Podcast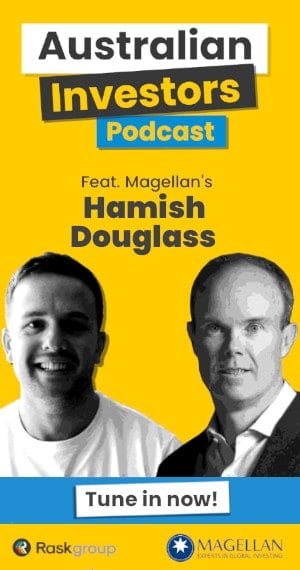 Search: