Dear investor,
Most people aren't like you and me.
They don't read finance emails. Like this one.
They spend it doing other things.
Streaming Netflix. A day at the beach.
Working hard. Finding recipes online.
While we all do some of that.
(Okay, maybe a lot of Netflix streaming takes place at Rask Casa House.)
But the near 200,000 Rask followers like us are very different.
We choose to learn about finance and behavioural economics.
We want to know why some companies/shares do better. What makes founders tick.
Whether Vanguard Australian Shares Index ETF (ASX: VAS) or Betashares Australia 200 ETF (ASX: A200) is a better buy. If AustralianSuper's default insurance is any good.
But the thing is, if they're smart, 'most people' – those who don't read this email – will probably get 90% of the results we do. If they're smart.
Without doing much of anything. They can retire financially independent and happy.
That's because finance is one of those things where the more we do, the worse our results can be.
In this week's Rask LIVE, recorded live at 6pm on Wednesday (Eastern time), I'm going to share with you the following:
5 tips to be a better investor, whether you're time poor or passionate, and
The names of 2 beaten-down ASX companies I'm watching like a hawk
The two companies I'll be covering include Magellan Financial Group Ltd (ASX: MFG) and Resmed CDI (ASX: RMD), two (historically) reliable growers.
If you're interested in dividends, the healthcare industry or value investing – or simply, self-improvement – you'll love Wednesday night's session.
I'll save the 5 tips for Wednesday night (or for those who watch it on replay).
LIVE at 6pm Wednesday: a look at ResMed (RMD) & Magellan (MFG). Click here to tune in.
To be clear: I'm NOT saying Magellan or ResMed share are a "buy" in this email. All I'm saying is we'll get to the bottom of it Wednesday at 6pm.
We'll pop the hood on both of them, together.
All you have to do is arrive at this YouTube link at 6pm to watch it LIVE (or watch it back on replay anytime you like).
Rask LIVE is brought to you by Selfwealth.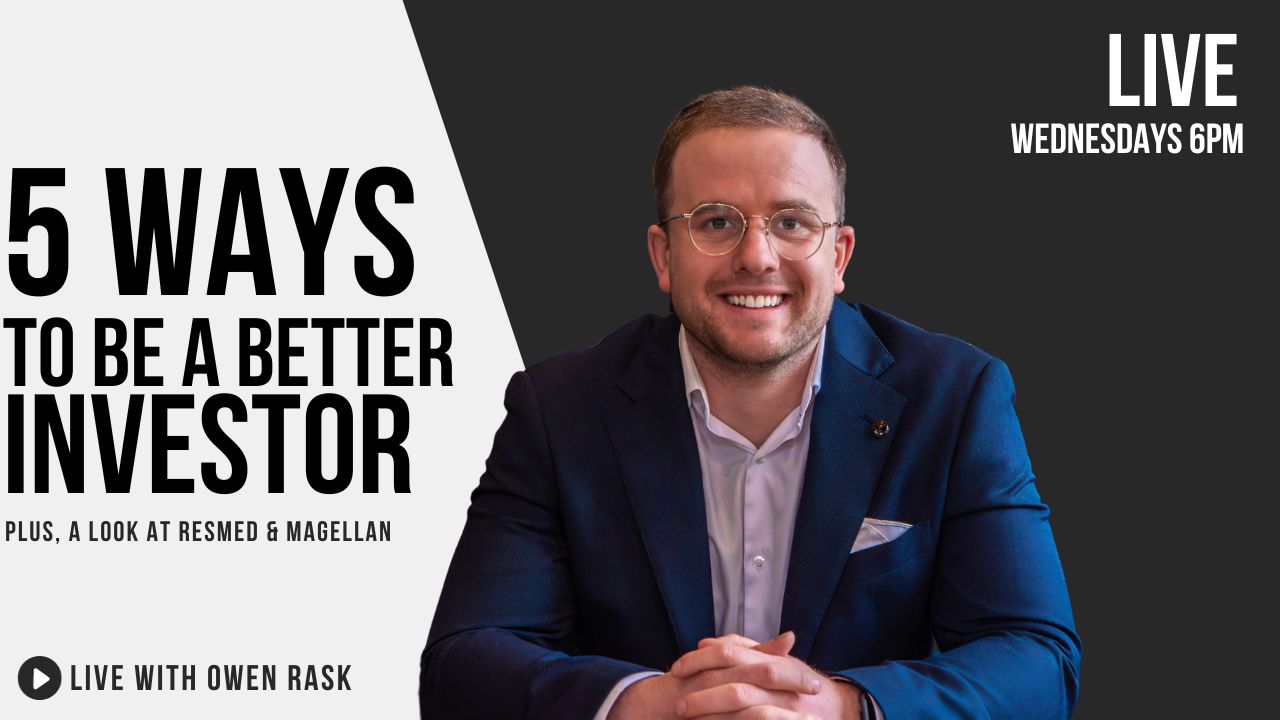 Subscribe to YouTube (for alerts)
Join the session (6pm Wednesday)
See you soon!
Chief Investment Officer, Rask Invest
Host of Rask LIVE