The Fisher & Paykel Healthcare Corp Ltd (ASX: FPH) share price has raced out the blocks this morning after the company provided its first-half FY22 update.
Currently, the Fisher & Paykel share price is up 5.17% to $32.47.
Fisher & Paykel is a New Zealand based medical device company that manufactures products used to treat acute and chronic respiratory care and obstructive sleep apnea.
It has been critical throughout the pandemic, with its products used to support patients in over 120 countries.
FPH share price

FY22 keeps pace with unprecedented FY21
Key results for the half ending 30 September include:
Operating revenue of $900 million, a 1% year-on-year decline on first-half FY21
Net profit after tax (NPAT) of $222 million, a 2% dip YoY
Interim dividend of 17 cents per share, a 6% increase YoY
The result may not look too flash, but it's worth remembering the company experienced unprecedented demand during FY21 as the world raced to combat COVID-19.
Fisher & Paykel ventilators played a key role, and as a result sales for hardware rapidly increased over the 12 months.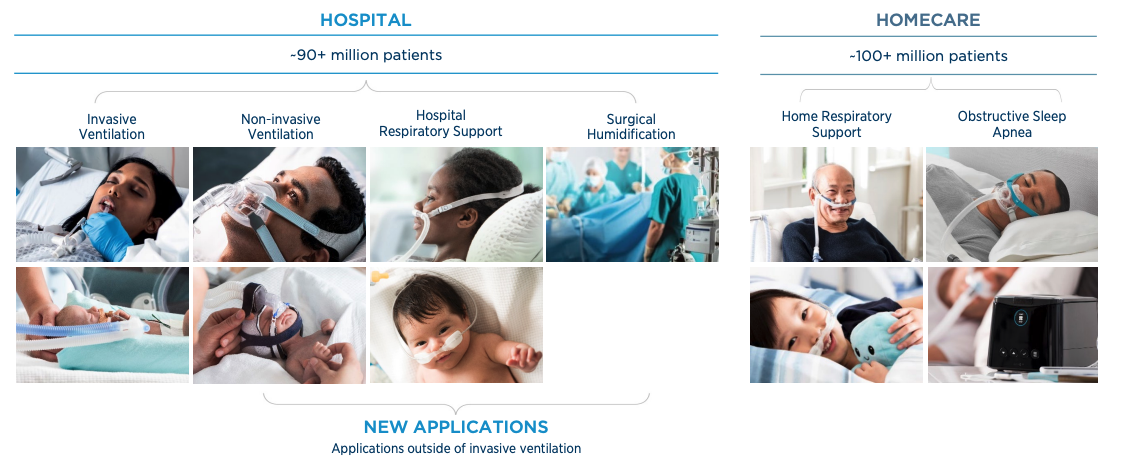 Now the company is cycling those abnormally high sales and profit numbers.
In its hospital division, hardware sales decreased 10%. Meanwhile, Homecare recorded a marginal 0.3% increase in sales for the half.
Despite the positive first half, no further guidance has been provided.
Spending big for growth
Fisher & Paykel expects to spend $700 million in land and buildings over the next five years to continue its growth.
It will add to its existing Auckland campus, acquire land for a second New Zealand base in addition to three additional manufacturing facilities outside of New Zealand.
Managing Director and CEO Lewis Gradon said:
"The longer-term impact from COVID-19 for our business has been a larger installed base of our hospital hardware and increased global physician awareness and experience with our therapies and products. To ensure we are well-positioned to meet demand for the ongoing use of this installed base of hardware and accommodate our strong new product pipeline, we are continuing to invest in our infrastructure to ensure it supports our long-term growth"
Near-term outlook
Management tempered expectations for the second half of FY22. Consumables and hardware sales are likely to fall in the absence of further hospital surges.
Performance in its homecare division will depend on new patient diagnosis rates, which continue to be impacted by COVID-19.
Positively, the company reiterated its long-term aspiration to double revenue in constant currency every 5-6 years.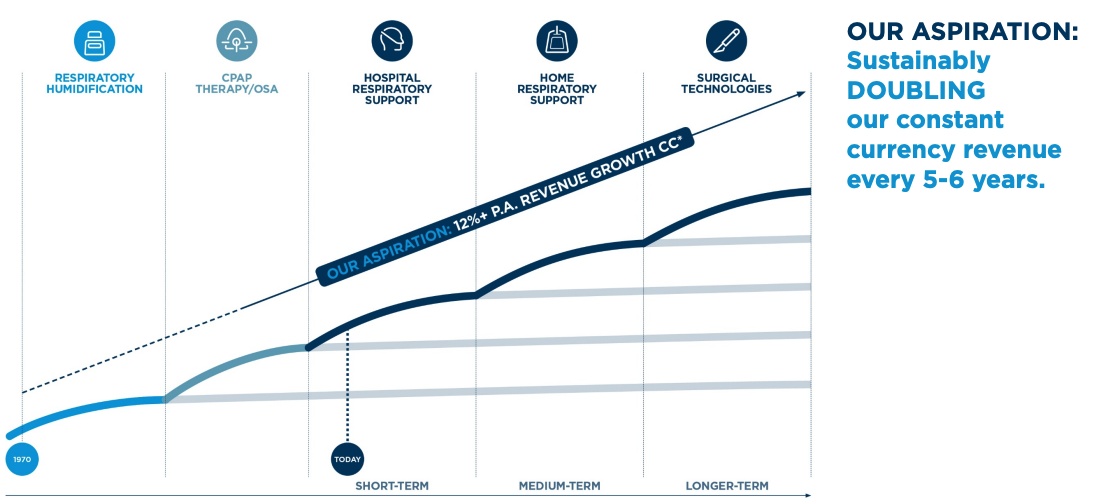 My take
It's a phenomenal result by Fisher & Paykel.
To keep pace with last year's demand is a testament to the mission-critical nature of its products.
As management stated, it now has a much higher installed base and will be able to earn revenue from consumables for many years to come.
To keep up to date on all the latest news regarding FPH and the ASX, be sure to bookmark the Rask Media home page.