The Pointsbet Holdings Ltd (ASX: PBH) share price has capitulated today after the company provided a first-quarter update.
At the close of trading, the PointsBet share price finished at 1-year lows, down 18.3% to $8.63.
PBH share price

Marketing spend exceeds gross profit
Highlights from the first quarter include:
Betting turnover of $979.9 million, up 42% year-on-year (YoY)
Australian cash active clients of 222,662, up 79% YoY
United States cash active clients of 185,880, rising 367% YoY
Net win of $69.5 million, up 76% YoY
Net cash outflow of $38.1 million
PointsBet is burning through cash at an alarming rate despite its rapid growth.
Annualising the net cash outflow results in a loss of over $152 million per annum.
The business spent $46.5 million in marketing for the quarter while only retaining a gross profit of $39.4 million.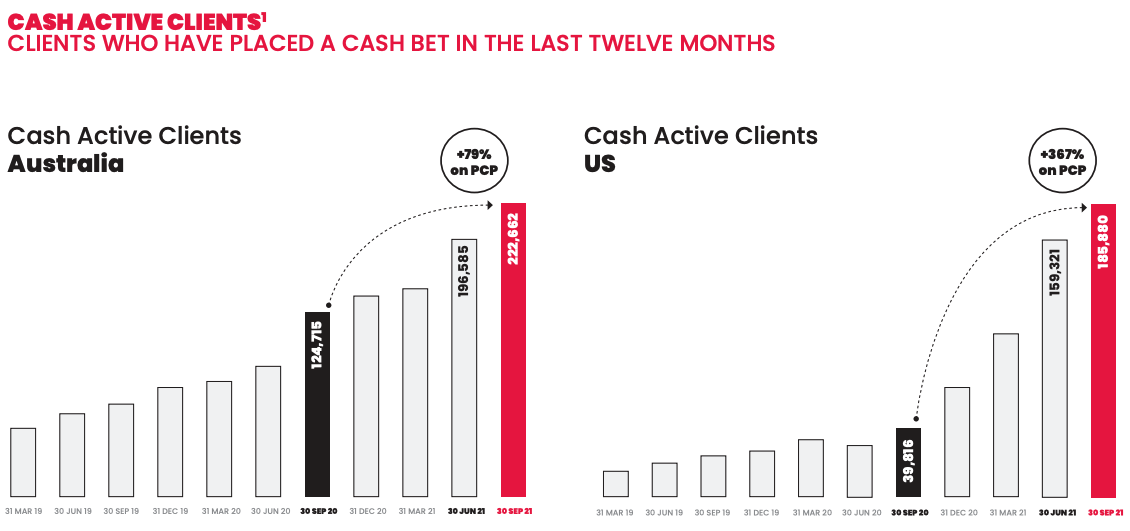 Essentially, for every dollar of marketing PointsBet spends, it returns less than a dollar in gross profit.
Why is this alarming? 
The business in its current form is unsustainable. It doesn't have enough money left over for overheads and subsequently, records cash outflows.
This isn't a perfect comparison, because customers may spend more in future periods to offset the marketing expense. However, big promotional spending is becoming a trend.
The business spent $49.2 million in marketing in the prior quarter and over $166 million in FY21.
US market momentum accelerates
PointsBet's venture into the United States is gathering pace, with turnover up by 112% and West Virginia operations now live.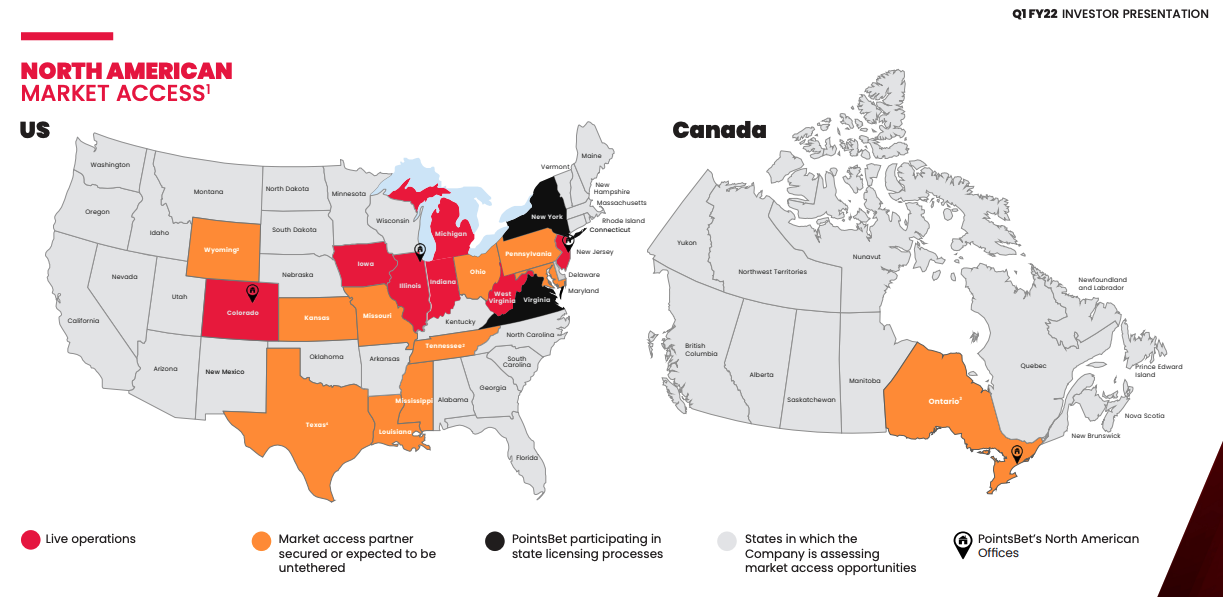 The business launched iGaming in New Jersey, which is effectively an online casino app for games like blackjack, poker and roulette.
During the quarter, the company signed former NFL star Drew Brees to its already extensive list of ambassadors, including Shaquille O'Neal.
PointsBet more mature operations in Australia are delivering steady growth of 20% YoY.
My take
PointsBet is in a land grab for market share in the United States. As a result, the company is pouring money into advertising to get new customers on board and betting through its platform.
The issue is, almost everyone is trying to do the same thing. Sports betting isn't a particularly high barrier to entry industry.
Gamblers have little loyalty to each platform, with many having more than one betting app to capitalise on bonus bets and cash back offers.
PointsBet is growing strongly, but the market doesn't like ongoing losses with no end in sight.
I'll be watching from the sidelines, for now, to see if management can close the cash outflow gap.
Looking for new share ideas? Check out two ASX shares I'd buy and hold for the next decade.