The TechnologyOne Ltd (ASX: TNE) share price has popped 3.36% this morning to $10.47 after the company announced the acquisition of UK-based Scientia.

Who is Scientia?
Scientia Resource Management Limited is a higher education provider of timetabling and resource management solutions.
The company has developed a cloud platform called Syllabus Plus Anywhere, which allows institutions to manage thousands of students and staff from a central site.
The platform also offers exam scheduling, room booking and reporting resources as part of its suite of solutions.
150 universities across the United Kingdom and Australia utilise the software, including the University of Exeter and Monash University.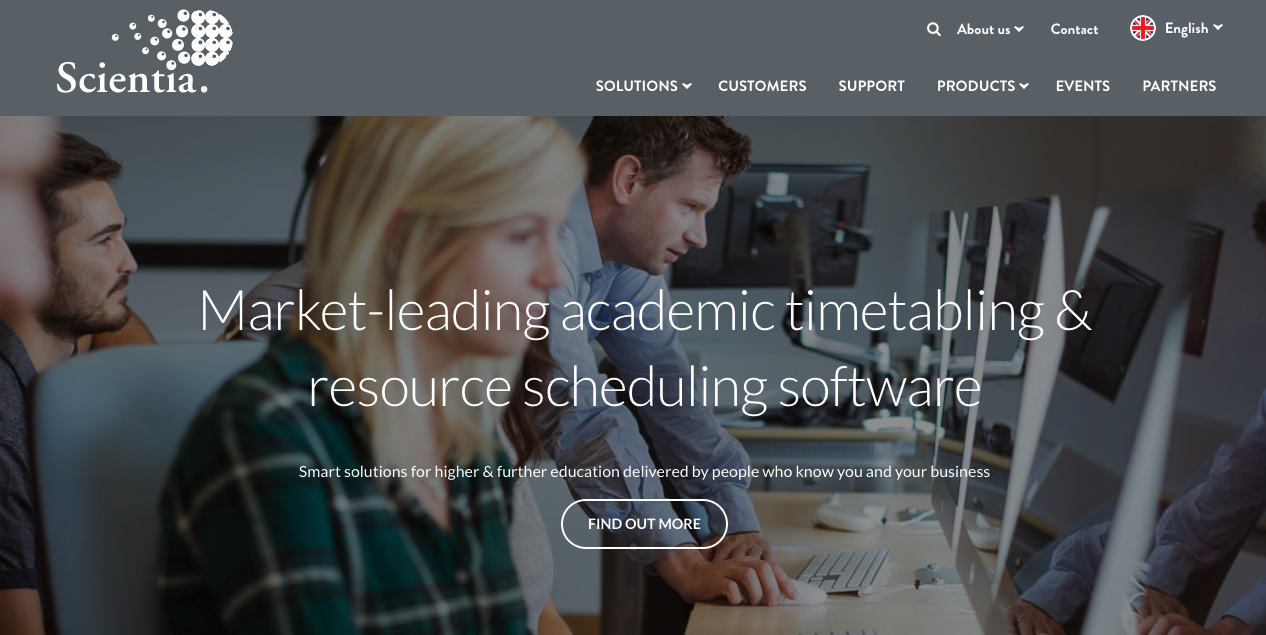 What were the terms of the deal?
TechnologyOne will pay approximately GB£12 million (AUD$22.4 million) to purchase Scientia. This includes a GB£6 million (AUD$11.2 million) upfront payment and then a residual amount subject to achieving targets up to FY23.
The deal will be funded from TechnologyOne's cash reserves and will be earnings neutral once integrated into the business's financials.
Why did TechnologyOne acquire Scientia?
TechnologyOne is currently undertaking an expansion into the United Kingdom after largely conquering the Australian government, council and university enterprise market.
While only a small acquisition, the business will be able to bolt on the timetabling platform to its existing student management, HR, payroll, asset management and finance solutions.
Furthermore, it provides TechnologyOne with a relatively low-cost entry into 150 institutions to cross-sell its product range and become more deeply embedded.
What did management have to say?
Founder and Chairman Adrian Di Marco was upbeat about the acquisition, saying:
"This is our first international acquisition and demonstrates our deep commitment to both Higher Education and the UK market. The unique IP and marketleading functionality of Syllabus Plus supports our vision of delivering enterprise software that is incredibly easy to use and that substantially enhances our customers' experience in the Higher Education sector. We are excited about the opportunities this will bring to both our UK and Australian customers in the coming years."
My take
This looks to be a savvy acquisition by TechnologyOne for what is a pretty modest sum. The cloud platform is great and the access to 150 new customers is the cherry on top.
The only marginal concern is that the terms of the deal did not contain any share-based remuneration.
Preferably it's good to see sellers receiving some shares to ensure they remain aligned with shareholders post-sale.
Nevertheless, Scientia is still subject to earn-out payments equal to half of the proposed acquisition amount.
Acquisitions seem to be the flavour of the month currently, with Dicker Data Ltd (ASX: DDR) and Jumbo Interactive Ltd (ASX: JIN) also completing recent bolt-on purchases.
To keep up to date with all the latest news regarding acquisitions and the ASX, be sure to bookmark the Rask Media home page.