The JB Hi-Fi Ltd (ASX: JBH) share price, Wesfarmers Ltd (ASX: WES) share price and Harvey Norman Ltd (ASX: HVN) share price has been on a non-stop run-up over the past 12 months.
Here's how the JBH share price, WES share price and HVN share price have performed (according to TIKR) over the past 12 months:
JBH share price – up 65% (trailing 12 months)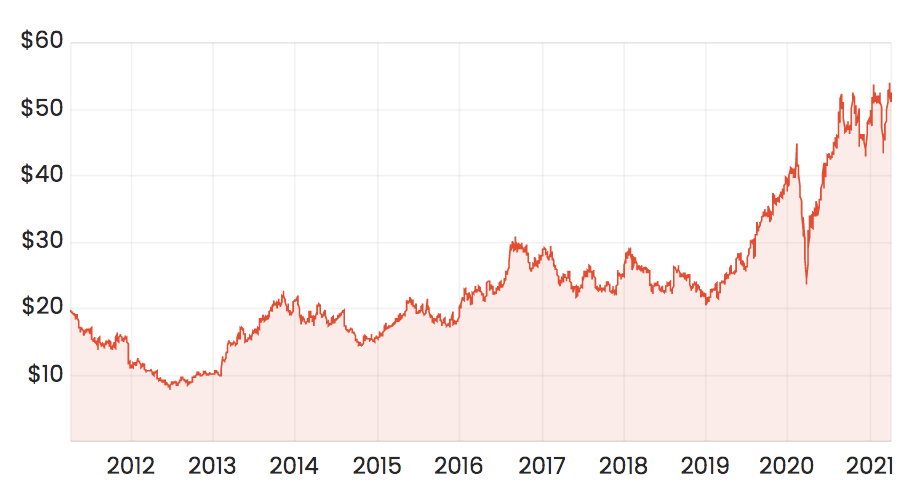 HVN share price – up 106% (trailing 12 months)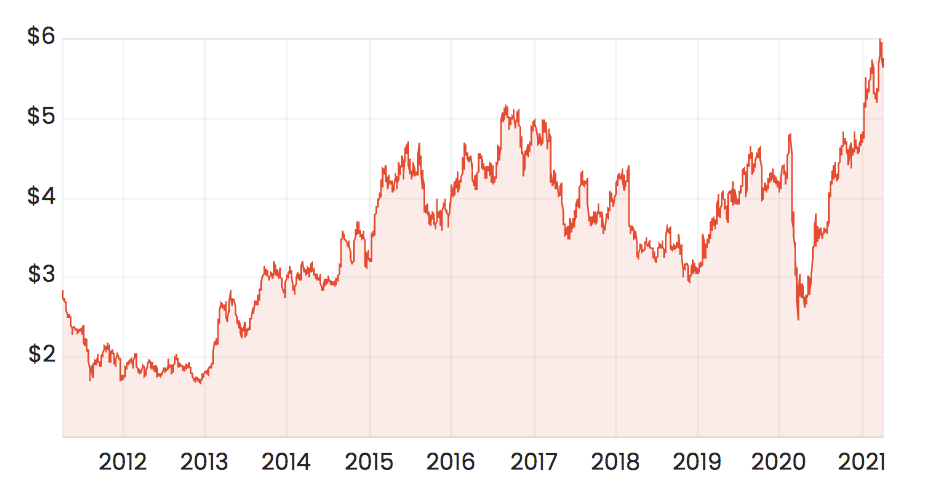 WES share price – up 47% (trailing 12 months)
Keep in mind, I've neglected to add in any dividends paid by the companies. And no franking credits. That would boost the returns. Over long periods of time, studies show dividends make up about 50% of returns!
Isn't this just the COVID crash?
Sure, the COVID crash means the returns look especially good. But keep in mind the S&P/ASX 200 (INDEXASX: XJO) is up around 31% in the same period.
What's remarkable to me (but not necessarily surprising, since I've seen it before) is that these share price returns have come despite the fiercest of lock-downs in Victoria (and limited amounts elsewhere in Australia) following a once-in-100-year deadly virus. And they've come despite huge unemployment lines outside Centrelink buildings. Mass lay-offs. And so much more. No one could have predicted this!
So why has this happened? And is the JBH share price, WES share price or HVN share price set to continue firing on all cylinders? 
As noted by the AFR today, many of Australia's largest retailers — such as these three, but also the likes of Premier Investments Ltd (ASX: PMV), Coles Group Ltd (ASX: COL) and Lovisa Holdings (ASX: LOV) — have been locked in a bitter battle with their landlords for lower rents.
I don't know about you but I've heard many stories of how much landlords, such as Westfield-Unibail-Rodamco (ASX: URW) and Scentre Group (ASX: SCG), charge their store operators (like PMV or LOV). It's eye-watering. It's one of the big reasons so many retailers, cafes and restaurants fail.
According to AFR, it seems some of these retailers have finally won out. And in Australian cities, retailers are getting 5-10% cuts on lease renewals as traffic drops. Some are getting much more than 10% reductions as landlords sweat.
Now, some larger retailers — like Wesfarmers or Woolworths Ltd (ASX: WOW) — sign multi-year agreements, indexed at CPI/inflation or some predetermined step. So they're probably not going to see massive uplifts in profit from rent reductions. But… some other retailers definitely will.
And this leads me to a bigger, more important point I'd like you to remember from reading this article…
One of the real reasons market crashes, like "the COVID crash", create opportunities for share investors is that just surviving the crash means the companies emerge far stronger and more resilient than before. Not only that, great companies operate by a simple formula:
Crisis = opportunity. 
I'll give you an example.
A few years ago, the baby supplies infant products market was over-supplied. Every store seemed to be going bust. But Baby Bunting (ASX: BBN), Australia's leading baby retailer, didn't. Why? At the time, it too looked like a basket case.
But, they used their capital allocation skills, careful strategy and took advantage of the downturn. They grew when others were falling to their knees.
And the BBN share price? It went from $1.27 in April 2018 to over $5.90 today.
Buy, Hold or Sell?
This article explored just one angle of insight into WES, JBH or HVN shares. So it's not complete.
None the less, if I had to pick one share to buy today it would probably be Wesfarmers since it's diversified, pays a reliable dividend and owns probably my favourite (read: most damaging to my wallet) retailer: Bunnings. However, I'm not a buyer of its shares today.
I'd rather buy shares of rapid-growth companies, like the one in the free report below (join my mailing list and I'll send you the stock report) — or those inside Rask Invest.