Cochlear Limited (ASX: COH) shares are up after the hearing device business announced its FY21 first quarter update.
Cochlear's FY21 update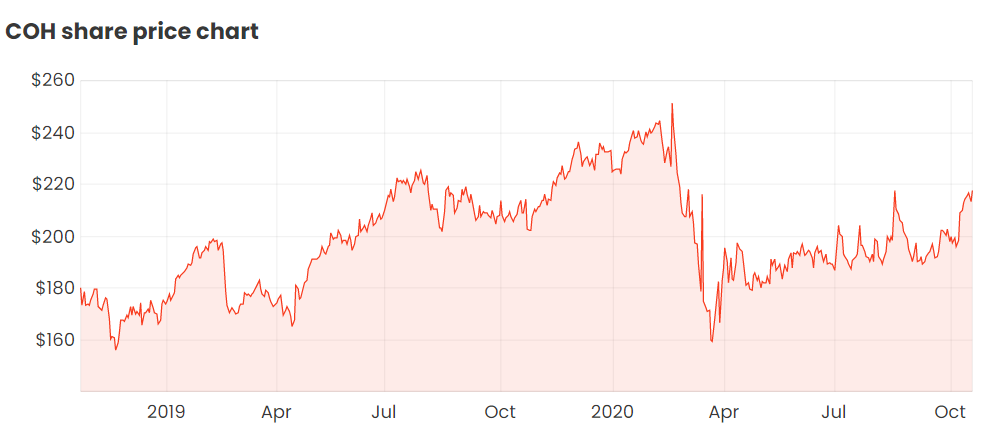 In its FY21 first quarter update, Cochlear said that its cochlear implant revenue (in constant currency) was down 6% with unit volumes down 14% – developed markets saw low single digit growth, though emerging market unit volume was down 40%.
Cochlear's services revenue continues to recover, though it was still lower by around 14%.
Its acoustics constant currency revenue for the first quarter was down 11% with a strong uptake of Cochlear Osia 2 System in the US and the resumption of acoustic surgeries in the UK.
US, Germany and South Korea growth was good, but many European markets including the UK, Italy and Spain have been regaining momentum.
Cochlear said that the new candidate pipeline is rebuilding quickly with clinical assessments close to pre-COVID-19 levels in many markets and solid lead generation from Cochlear's direct to consumer activities.
The business said it's expected the recent R&D tax concession changes will help. It would have increased the FY20 deductible amount from $8.5 million to $16.2 million after tax.
Cochlear CEO Dig Howitt said: "We continue to be pleased with the pace of recovery across our developed markets. We have a suite of new products that are just starting to be launched and are generating excitement and great feedback. Our investment priorities this year will be focused on strengthening our competitive position and continuing to invest in many of our growth programs to set ourselves up for FY22."
Summary
Cochlear is a quality business, but I'm not sure that its competitive advantages are increasing at this stage. So there are other ASX growth shares I'd rather buy like Pushpay Holdings Ltd (ASX: PPH).