Reece Ltd (ASX: REH) released its 2020 annual report on 26 August, with its share price streaming 16% higher since.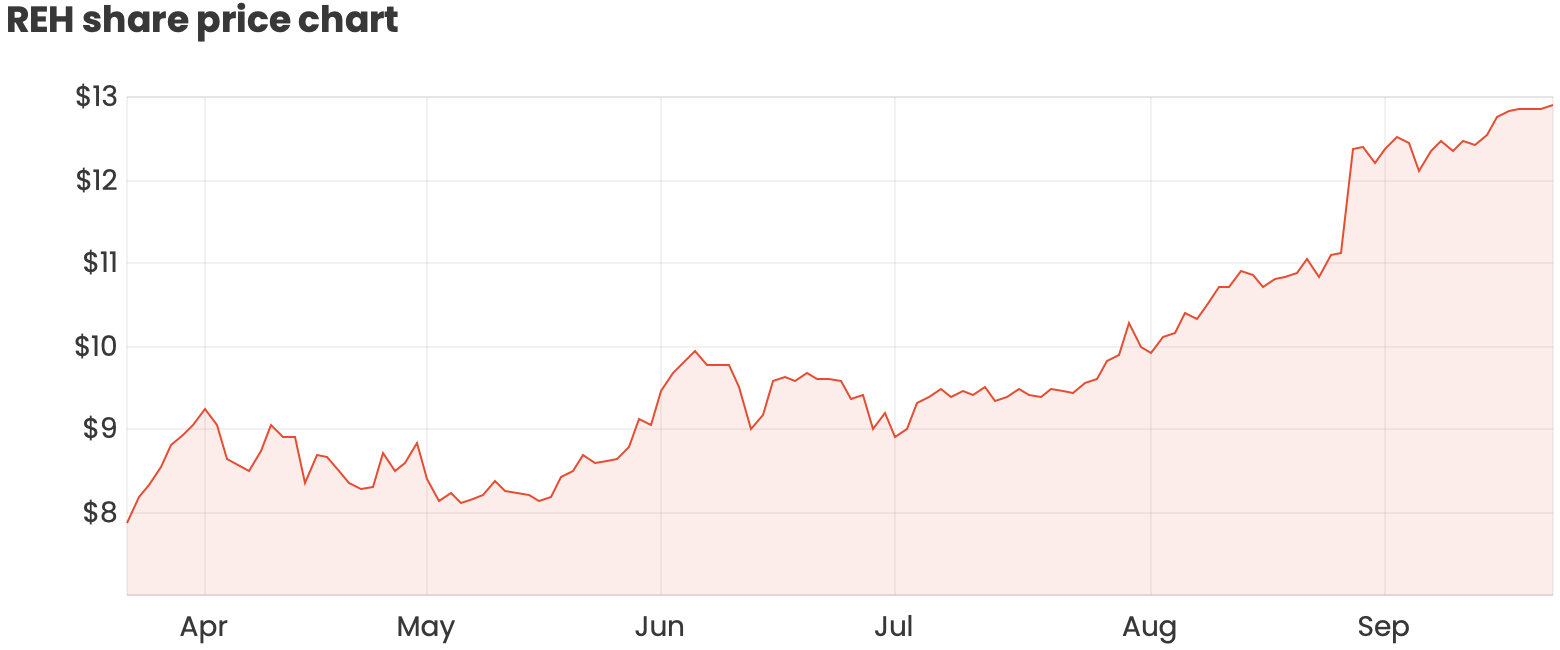 Reece is a leading distributor of plumbing, waterworks and HVAC-R products to commercial and residential customers in Australia, New Zealand and the United States.
The company was founded in 1920 by Harold J Reece with a single store in Caulfield, Victoria. Reece recently celebrated its 100th year, with the group operating 639 branches across Australia and New Zealand and 184 in the United States.
How did Reece perform in FY 2020?
Reece delivered a record result in FY20, with group revenue growing 10% to $6,010 million and net profit after tax up 13% to $229 million.
Revenue growth was mostly sourced from MORSCO – Reece's US-based business acquired in 2018. MORSCO's revenue came in at $3,122 million, 20.2% higher than the prior year (however 6.8% on constancy currency basis). Sales from Reece's Australian and New Zealand business was $2,888 million, up only 1%.
Reece's board declared a fully franked final dividend of 6 cents per share, bringing total dividends for FY20 to 12 cents per share. The ex-dividend date is 7 October 2020. With Reece investing for growth, its dividends paid to shareholders are well down on the 20.25 cents paid in the prior financial year.
Reece: the family-controlled business
Reece is majority-owned by the Wilson family who have been deeply involved in the organisation since 1969. Following Reece's capital raising in April this year, the company disclosed that the family, across its members and entities, owns 67.7% of the company.
Executive Chairman Leslie Alan Wilson was appointed to the board of Reece (then H J Reece Holdings) in 1969. He held the role of General Manager from 1970 to 1974 and Managing Director from 1974 to 2008. In 2008, he assumed the role of executive chairman and handed the reins over to his son Peter Wilson who was appointed CEO.
According to Reece's 2020 annual report, the Wilson family has not sold a single share since 1969. In other words, they have been the ultimate buy and hold investors.
Is Reece a great business?
One way to assess this question is by analysing Reece's return on invested capital (ROIC).
In Berkshire Hathaway's 2007 annual letter, legendary investor Warren Buffet said: "A truly great business must have an enduring "moat" that protects excellent returns on invested capital."
Essentially, ROIC provides a measure to assess how efficiently a company is utilising capital to generate operating profits. Investors should require an ROIC higher than a company's weighted average cost of capital (WACC).
Using the Rask WACC discount rate calculator, I have estimated Reece has a WACC of around 8%.
Per the below table, Reece's ROIC of 14.3% in 2020 exclusive of goodwill (or 8.6% inclusive of goodwill) is greater than WACC. However, ROIC has been declining from 2017 to 2020. This decline is more pronounced when inclusive of goodwill, which really leapt higher in 2019 on the back of the $1.91 billion MORSCO acquisition.

ROIC estimated using data from Morningstar and the Wall Street Journal using the below formulas:
ROIC = Net Operating Profit After Tax (NOPAT) / Average Invested Capital.
NOPAT = EBIT (earnings before interest and tax) * (1 – Tax Rate)
Invested Capital = Long Term Debt + Short Term Debt + Shareholders Equity – Cash & Cash Equivalents – Goodwill. 
Are Reece shares on sale?
Shares in Reece currently trade at a price-earnings (P/E) ratio of 32.15, which at first glance looks a bit pricey.
One way we could value shares in Reece is to look at the price Reece paid for MORSCO. Reece acquired MORSCO on a normalised EBITDA multiple of 14.4.
In FY 2020, Reece generated normalised EBITDA of $537 million. Applying a multiple of 14.4, Reece would have a market capitalisation of $7.73 billion.
Since Reece has a current market capitalisation of $8.31 billion, this suggests shares could be 'expensive' at the present time.