Top-performing fund manager, Hyperion Asset Management, recently released an update on its Hyperion Australian Growth Companies Fund.
The fund has achieved an annualised return since inception (30 September 2002) of 12.3%, versus a return of 8.6% by its benchmark, the S&P/ASX 300 (INDEXASX: XKO). The dramatic effect of compounding returns over time can be appreciated on the below chart.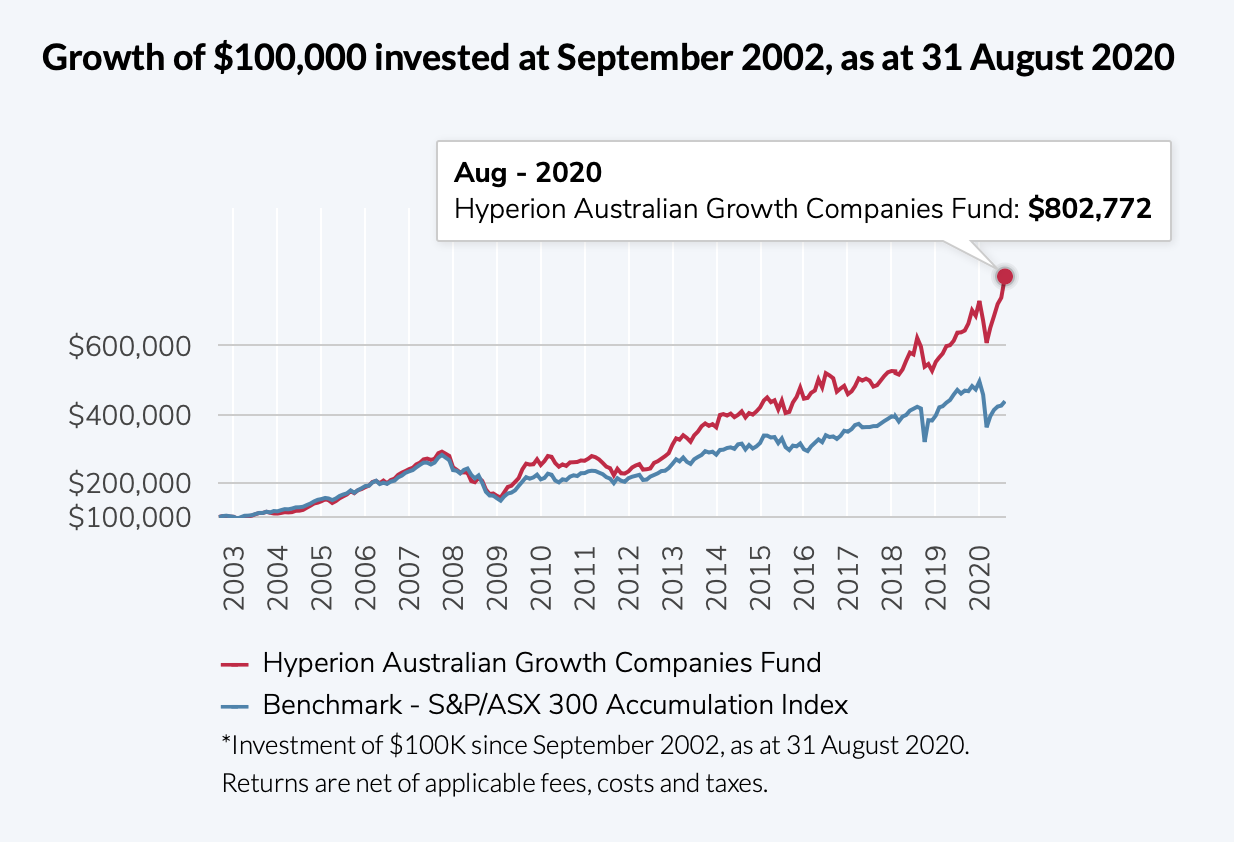 Hyperion believes that "the highest proven quality businesses with the strongest competitive advantages and organic growth opportunities produce superior shareholder returns over the long-term. Long term capital preservation is paramount".
Hyperion's top five holdings 
Hyperion recently disclosed the top five holdings for its Australian Growth Companies Fund.
As at 31 August, the fund's largest holdings were in WiseTech Global Ltd (ASX: WTC), Fisher & Paykel Healthcare Corp Ltd (ASX: FPH), Xero Limited (ASX: XRO), Afterpay Ltd (ASX: APT) and CSL Limited (ASX: CSL).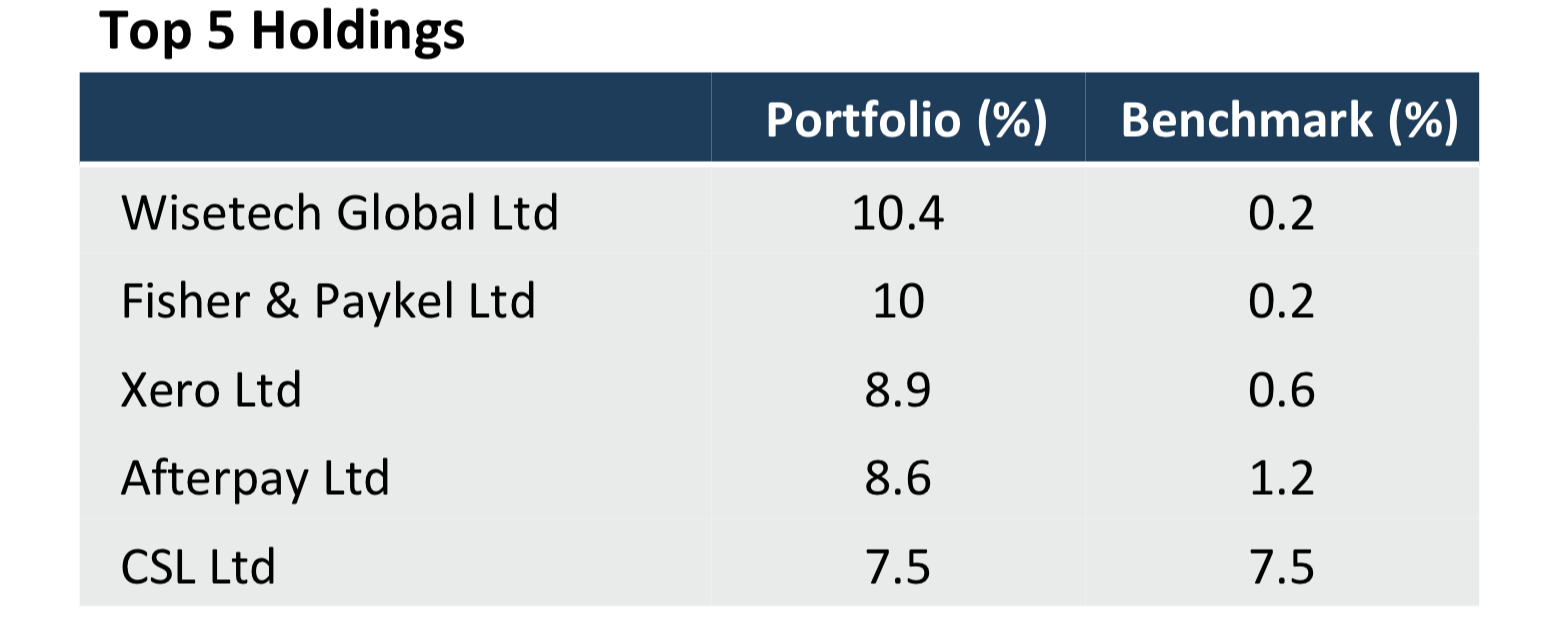 Why does Hyperion hold these shares?
Over time, Hyperion has provided some hints as to why it holds these companies in its portfolio.
Hyperion hosted a webinar in May this year titled 'Winners in a modern world'. Deputy Chief Investor Jason Orthman said, "WiseTech and Xero, they're not anymore obvious because there's no blueprint, there's no databases for these businesses. They are really the next blue chips and they're disrupting the incumbents".
Following this, Hyperion published an update in June this year titled 'Companies that will benefit in the post COVID-19 world'.
"Within the Australian market, we particularly like healthcare and technology stocks, and the Hyperion Australian Growth Companies Fund has a significant international tilt with many of the businesses, including CSL, ResMed and Xero, having diversified and global revenue streams with large addressable markets".
Meanwhile, explaining its reasoning for adding Fisher & Paykel to its portfolio in 2017, Hyperion said: "FPH-AU is a high quality business with strong balance sheet and long track record of generating high returns on capital. It has strong free cash flow, a robust growth trajectory and long management tenure".
As for Afterpay, in July this year, Chief Investor Officer Mark Arnold told The Australian newspaper, "there is a switch from credit cards to buy-now-pay-later which led us to consider Afterpay and it's one of the reasons why we're not involved with the major banks both here and globally".
If you're interested in investing for growth, check out Rask Media's ASX growth shares page for the latest news, analysis and share ideas.