Nufarm Limited (ASX: NUF) has announced an earnings estimate for its FY20 and also revealed impairments. The Nufarm share price is on watch.
Nufarm is an agricultural chemical company with global operations.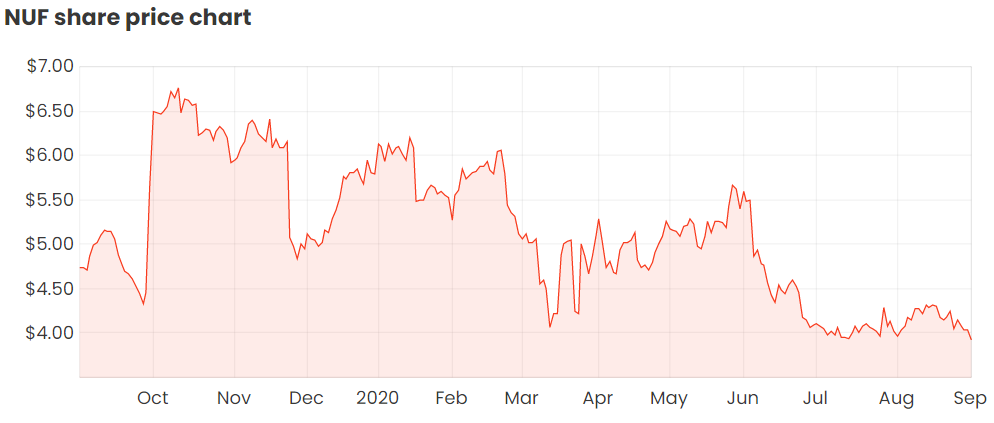 Nufarm's FY20 guidance
Nufarm announced that it expects to recognise a major impairment in the FY20 result. It expects that the value of its European assets will be impaired by approximately $215 million, comprising a $190 million impairment of intangible assets and a dercognition of tax assets of around $25 million.
This is due to the recent operating performance and lower outlook for future earnings based on margin pressure because of higher manufacturing costs and increased competition.
Nufarm CEO Greg Hunt said: "We believe the European business has reached an earnings trough in FY20, however it is appropriate to take this step to revise the carrying value of the assets.
"We have a comprehensive improvement program underway in Europe to grow revenues, reduce our cost to serve and lift margins. We expect this program, combined with an anticipated easing in raw material costs and improved weather conditions would be the major drivers of improved profitability in the European business in FY21."
In terms of financial guidance, Nufarm expects underlying EBITDA to be between $290 million to $300 million (click here to learn what EBITDA means). After the sale of its South American businesses, underlying EBITDA from continuing operations is expected to be between $230 million to $240 million.
The drought breaking in Australia has helped, with second half underlying EBITDA doubling in ANZ with a good outlook for summer. EBITDA is also up in North America, particularly Canada. Asia is also benefiting from improved weather. However, Europe has declined heavily due to hot, dry weather.
Summary
I'm not sure if the Nufarm share price is a buy, I don't know enough about the company. But it seems like a variable business, which can be tough. I prefer consistently growing ASX growth shares like Pushpay Holdings Ltd (ASX: PPH).