Amid the turmoil caused by COVID-19, gold has rallied this year and could test its record high of US$1,900 per ounce, set in 2011.
This flight to safety has also benefited gold mining stocks, which have been generating better gains than physical gold.
Gold rush
Safe-haven demand in the wake of the uncertainties stemming from the pandemic has lifted gold prices in recent months. The outlook also remains supportive: continued economic and financial uncertainty, along with negative real interest rates, and diminishing dollar headwinds, should keep gold prices high.
For investors in gold mining companies, the returns have been even better. While gold prices have returned about 30% over the year, gold mining companies, as represented by the NYSE Arca Gold Miners Index, has gained even more (~50%) over the same period (Figure 1).
Figure 1: Flight to safety buoy haven assets – Total returns rebased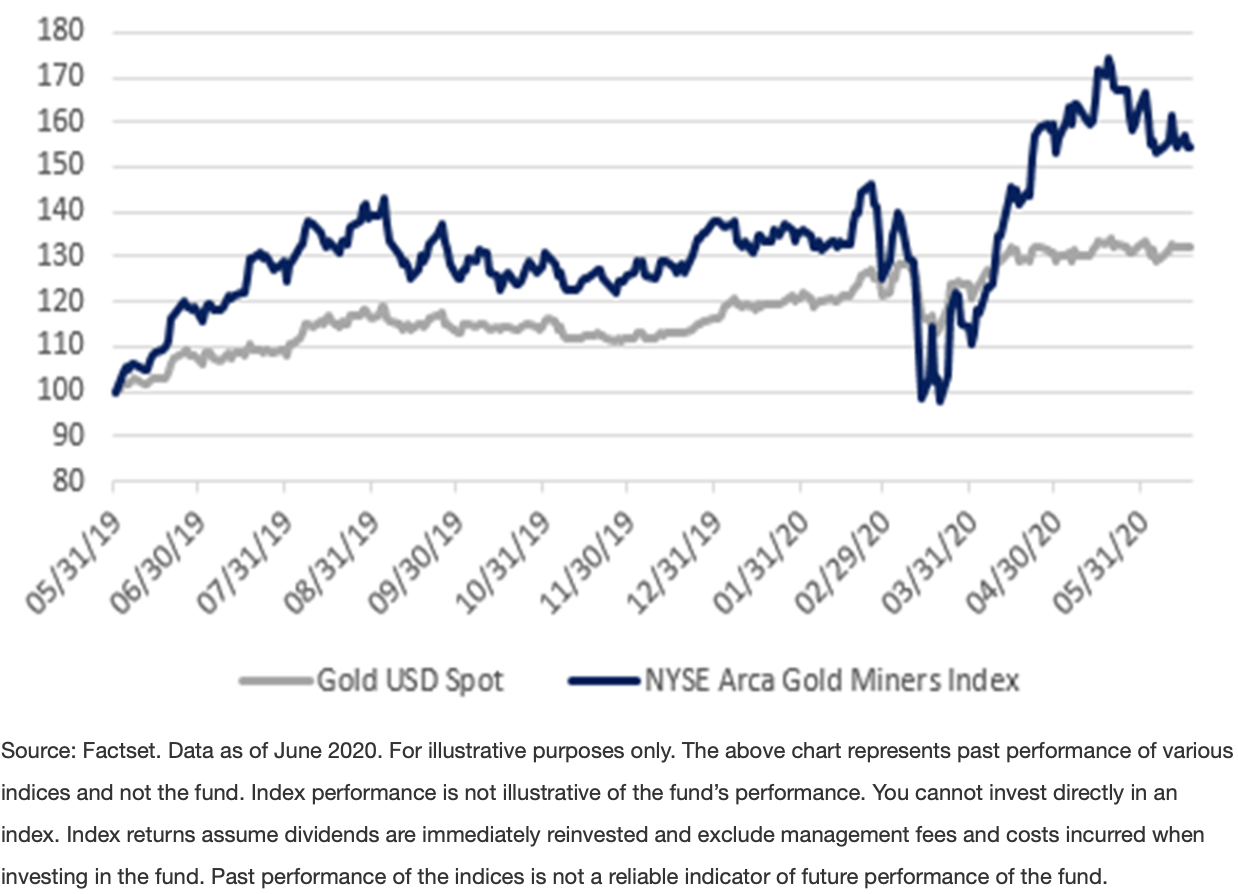 Gold rally has further to run
Market watchers are hopeful the momentum will continue. COVID-19, which shows no signs of being contained, is one the key drivers boosting the appeal for the yellow metal.
Although some recent US indicators point to a stabilisation and modest rebound in economic activity, the levels of output and employment remain far below their pre-pandemic levels and significant uncertainty remains about the timing and strength of the recovery.
Since the outbreak started, the US Federal Reserve has tried to cushion the impact to markets and the economy by slashing its main interest rate to zero, launching wide-ranging asset purchases and setting up a series of emergency facilities to help troubled borrowers access funding.
The spike in the blue line in Figure 2 shows the extent of the monetary support provided in recent weeks. These measures are expected to keep the US dollar's strength in check (Figure 3), helping lift demand for the yellow metal from foreign buyers and those seeking a hedge against rising inflation.
Figure 2: US Fed's bloated balance sheet and the gold price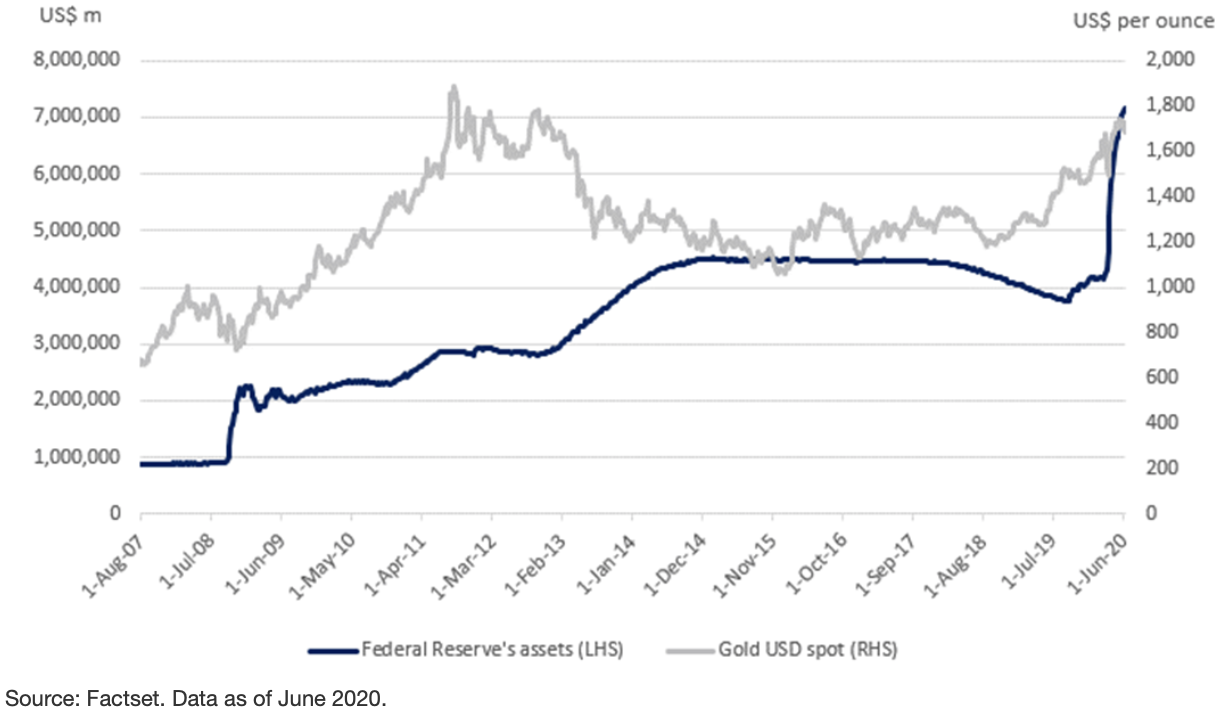 Figure 3: Reined in – US dollar (price)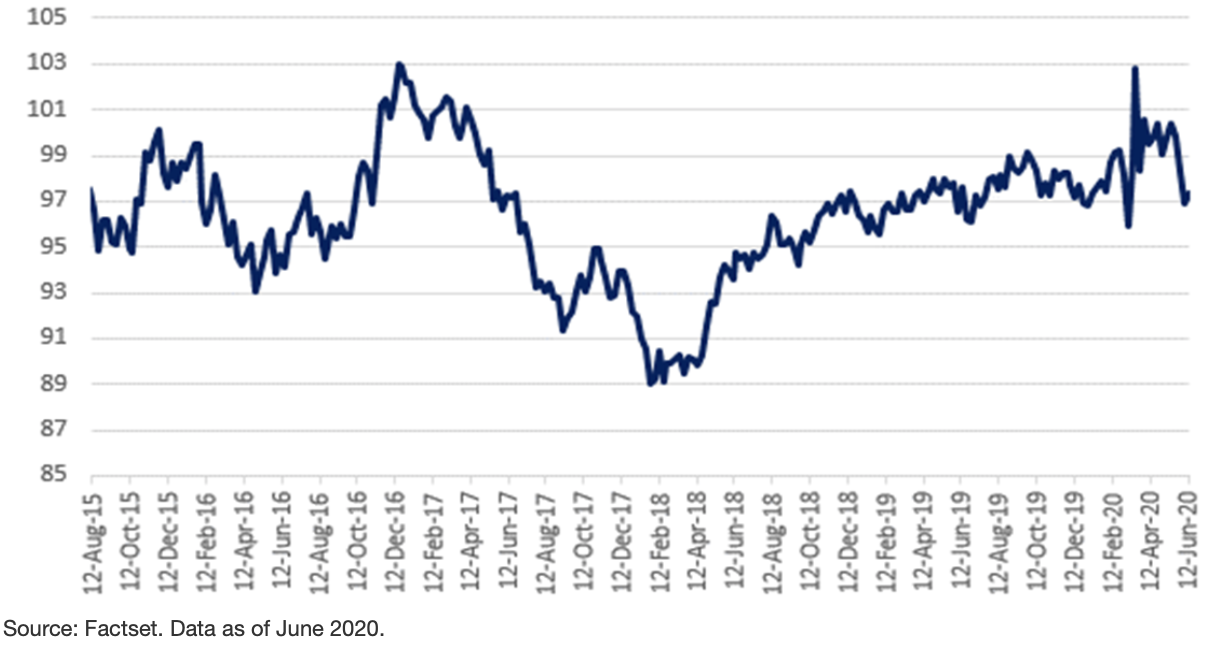 Gold mining companies gain from higher gold prices, as that would help keep costs relatively steady. Gold equities are trading at compelling valuations. An analysis of the ratio of gold equities relative to the gold price shows it remains near historic lows (Figure 4).
Figure 4: Ratio of the cost of gold miners to the gold price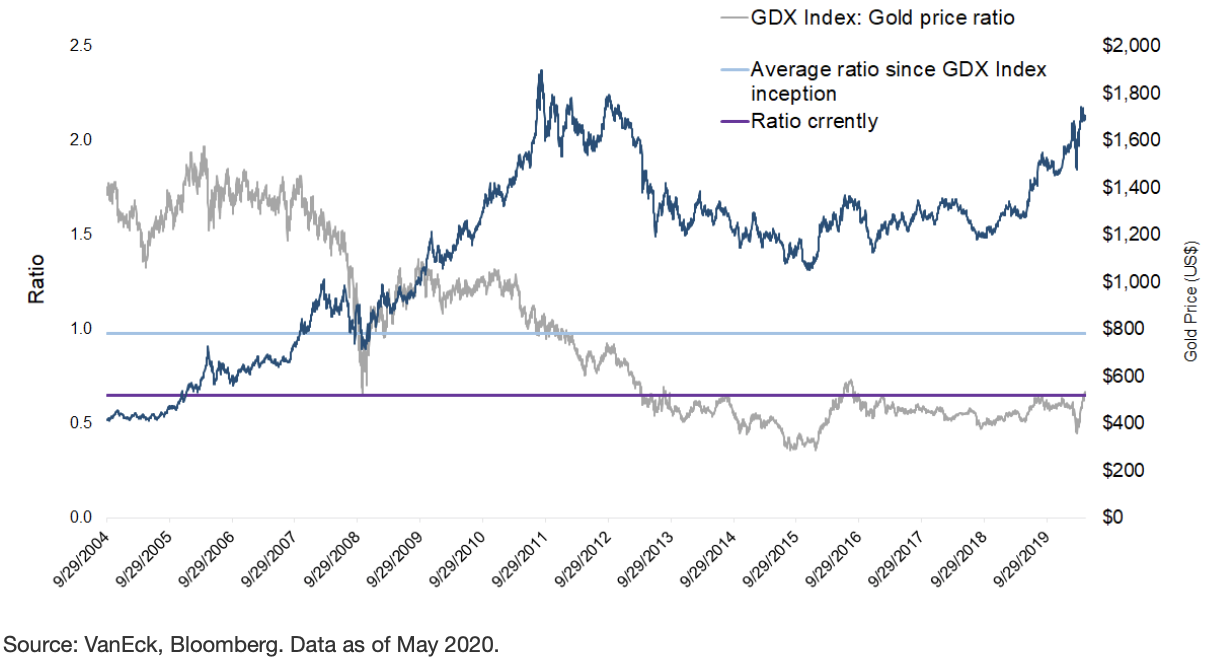 In recent years, gold miners have also focused on implementing changes to address past mistakes, which we think should lead to outperformance by gold equities relative to gold.
These days, with many of the gold producers focused on delivering rising free cash flow, rather than increasing production regardless of cost, many of them are now in better financial shape than in the 2008-09 financial crisis. We believe reduced costs and capital expenditures could translate to a spike in free cash flow.
Bottom line
At a time of shrinking interest rates, financial and economic dislocations, including the impact of COVID-19, investors should consider including gold miners in their portfolios.
This report was written by Russel Chesler, Head of Investments & Capital Markets at VanEck Australia. To get in contact with Russel, click here to visit the VanEck website.