Lovisa Holdings Ltd (ASX: LOV) shares rose 8% today following news that one of its competitors might be closing.
Lovisa is a popular fast-fashion jewellery retailer that was founded in 2010 by managing director Shane Fallscheer in partnership with private investment group BB Retail Capital (BBRC).
Since its founding, the company has quickly grown to over 350 stores across Australia, South Africa, the UK and throughout the world.
Lovisa shares jump on Colette Closing
Although no material news was released by Lovisa today, Australian investors may be getting their hopes up following the news that one of its key competitors, Colette, has filed for administration.
Despite having around 140 stores in Australia and New Zealand, Colette appears to have been hit by the weak retail climate.
Fellow businesses such as Harris Scarfe, Bardot and Jeanswest have also decided to close shop in recent months.
The administrator, Deloitte, is planning to continue trading until it can either sell or recapitalise the Colette business.
Online Value Investing Course - FREE!
How do you value an investment? Do you really understand what you're investing in and why?
We've just updated our FREE business valuation course and made it available to investors like you. Complete with models, templates and tools, simply click here to access the course.
It's completely free!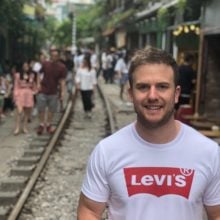 Owen Raszkiewicz
Owen Raszkiewicz is the Founder of Rask Australia and lead educator at Rask Education. He is host of The Australian Investors Podcast and co-host of The Australian Finance Podcast. When Owen is not reading about finance he's following Chelsea, Hawthorn Hawks and the Storm. He holds a Master's Degree in Financial Planning, a Master's Degree in Applied Finance, Bachelor's Degree in Technology, and has passed level 1 of the Chartered Financial Analyst program amongst other things.