The Kangaroo Island Plantations Ltd (ASX: KPT) share price remained in a trading halt today as the uncertainty over the precise amount of damage caused by the recent bushfires remains.
About Kangaroo Island Plantations Ltd
As its name might suggest, Kangaroo Island Plantation Timbers is an Australian ASX-listed timberland company.
It manages a wholly-owned portfolio of hardwood and softwood forestry plantations which can be found on old agricultural land on South Australia's Kangaroo Island. The company owns some 25,000 hectares of land on the island, which is off the coast of Adelaide.
Over the past month, shares of Kangaroo Island Plantations Ltd have been in and out and back into trading halts. The following video explains trading halts:
What's Happened?
In an update to the ASX today, the company was able to provide a little more colour to shareholders.
Via an investor release, the company said its personnel are currently in the process of assessing the damage caused by the fires, as well as trying to identify the effect of fires on the values of the trees. Staff are also attempting to counter further damage to the affected sites.
While the company's management team said it's too early to know for sure what the implications of the fire will be, they were able to provide some updates from data and maps provided by the CFA.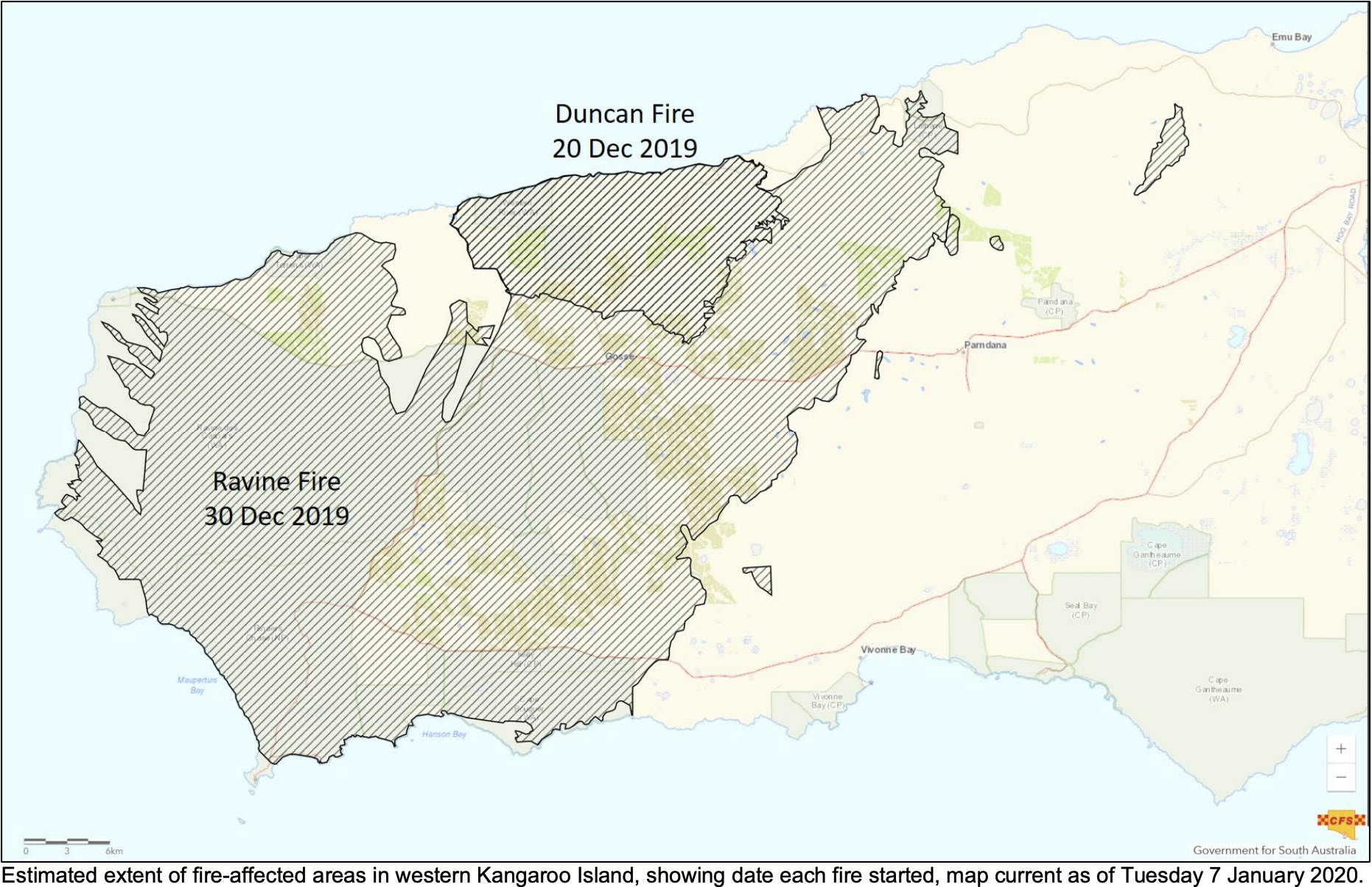 "It is evident that about 90% of the plantations on the Island have been fire-affected," the company's ASX release read.
However, it should be noted that the island contains plantations from independent growers as well as the company.
The company says it is considering its options with regards to the salvage value of damaged timber, and working with its insurers.
In previous ASX updates, the company said it held insurance over its crop:
"KIPT holds fire insurance, which covers the standing treecrop and allows for miscellaneous costs, including a contribution towards direct fire-fighting, clean-up, and replanting, amongst other things."
The island's fires are undoubtedly tragic for all parties involved.
From here, the company said it will continue to assess the damage, make necessary changes with its key stakeholders, and consider the financial implications and report them to investors when they can.
Finance & Investing Courses
Want to take your knowledge to the next level? Try one of our free or premium courses in finance, budgeting or investing today.
Whether you're starting your journey, want confidence in what you're doing, or hope to push your skills to the next level, we've got you covered.