Altium (ASX: ALU) is holding its AGM today, as part of the proceedings it gave guidance for FY20.
Altium is an Australian multinational software business that was founded in 1985. It now has offices globally in places like San Diego, New York, Boston, Munich, Shanghai, Tokyo and Sydney. Its software focuses on electronics design systems for 3D PCB design and embedded system development. Its services include Altium Designer, Altium Vault, CircuitStudio, CircuitMaker, TASKING and Octopart.
Altium's AGM
FY19 Recap
Altium management reminded investors of the long term growth that it has already achieved.
It's also focused on the future with three clear goals:
Scale up its transactional sales capacity and expand its market reach in all geographies and to all segments of the market.
Aggressively grow and drive adoption of its new cloud platform, Altium 365.
Move from a mindset of "features and functions" to one of "user experience and productivity".
In FY19 Altium grew revenue by 23% and net profit increased by 41%. It also grew its Altium Designer seats by 27% to 43,600 subscribers. Net cash improved 54% to US$80.5 million and the dividend increased by 26% to AU$0.34 per share.
Product Updates
Altium said that in regards to the ongoing trade war between the US and China, management "do not see any material risk to Altium at the present time."
Management said that its NEXUS product, for the agile enterprise market, continues to ramp up in line with its expectations. It has rolled out implementation services specifically designed for customers to execute its NEXUS solution. It has a large number of important reference accounts in development in various industries. Altium believes NEXUS will have a significant revenue contribution from 2021.
TASKING has continued to perform well during FY20 and is benefiting from being the number one supplier of compiler software for Infineon (the large European semiconductor manufacturer) for its Aurix Tricore chip set for the automotive industry.
Altium said that Octopart is taking its electronic parts search engine to a position of market dominance. However, Altium warned this growth has "slowed down considerably" because of a global downturn and a temporary impact from a change to the Google search algorithm.
Altium 365 is important for Altium because it aims to conn
FY20 Guidance
Altium has long had a goal of US$200 million. This year it is guiding for revenue in the range of US$205 million to US$215 million. This compares to revenue of US$171.8 million in FY19, which is an increase of 19.3% to 25.1%.
The company is also guiding that the EBITDA margin will be in the range of 37% to 38%. In FY19 the EBITDA margin was 36.5%, so an improvement of at least 0.5% is expected.
How do you value an investment? What does your process look like? Do you really understand what you're investing in and why?
You should know, we've just asked our expert analysts to put together a FREE valuation course and make them available to investors like you, for a limited time.
Complete with downloadable Excel models, templates and valuation tools, simply click here to access the course.
It's completely free!
No credit card or payment details required.
---
FACTUAL INFORMATION WARNING
Information on the Rask Media website is FACTUAL INFORMATION ONLY. The information should NOT be considered as financial advice of ANY kind. The information should not be acted on because it may not be correct and it has not taken into account your specific needs, goals or objectives. Always consult a licenced and trusted financial adviser before acting on the information. By reading this website, you acknowledge this warning and agree to our terms & conditions available here. 
Disclosure: Jaz owns shares of Altium at the time of writing, but this could change at any time.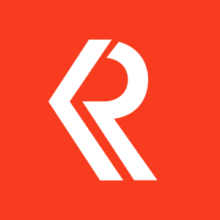 Jaz Harrison
Jaz is a keen investor who loves to thoroughly poke holes in an investment idea before it has a chance of making it into her portfolio. Jaz invests for the long-term and doesn't sweat the small stuff. She strongly believes that empowering people with knowledge is the best way for them to take charge of their finances, which is exactly the approach she takes with her own money and investments. Q: Why are you so passionate about finance? I'm passionate about doing the research to find the best result for our finances. Knowing our money inside out, knowing that our money is 100% on a great track makes our relationship better, and feels very secure with strong foundations, which is something most people should have and I'd like to help people achieve that feeling.
Related posts