The Caltex (ASX: CTX) share price is down over 1% after providing an update about the takeover offer.
Caltex Australia is known for the popular fuel and convenience stores. The multi-billion dollar company also operates in the petroleum industry by buying, refining and distributing fuel products throughout Australia. It's been in the business more than 100 years.
Caltex's Takeover Update
Caltex has provided an update to the takeover offer that it received around a week ago.
In this morning's announcement the petrol business reminded investors that the offer is unsolicited, conditional, confidential, non-binding and indicative. In other words, there was no guarantee it would go through and there were a lot of steps to go through.
The takeover offer was at a price of $34.50 per share, less any dividends declared by Caltex.
The Caltex Board has concluded that the proposal undervalues the company and does not represent compelling value for Caltex's shareholders.
However, the Board has offered to provide Alimentation Couche-Tard Inc (ATD) with selected non-public information to allow the Canadian business to come up with a revised proposal.
The Caltex Board came to the conclusion that the offer was undervalued after getting advice from its financial, legal and tax advisers, whilst also receiving feedback from its shareholders.
There are various factors of why the Caltex Board thinks the offer is undervalued including: the strategic value of its assets, the view that Caltex is currently at a low point in its earnings, the consistent performance of its Fuel & Infrastructure and its international growth trajectory, the significant opportunities available for the Convenience Retail business, the proposed IPO of a 49% interest in its 250 core sites, finally there are other initiatives that are being considered.
There is no certainty that discussions between Caltex and ATD will result in a revised proposal from ATD.
Caltex Board Comments
Caltex Chairman Steven Gregg said: "Caltex has a well-developed strategy, privileged assets, strong leadership and compelling growth opportunities that the Board believes will deliver attractive value for its shareholders over time.
We look forward to sharing further details on the execution of our strategic plan at our Investor Day on 5 December. The Caltex Board is focused on maximising shareholder value and will carefully consider any proposal that is consistent with this objective."
Investment Valuation Course - Now Available!
How do you value an investment? What does your process look like? Do you really understand what you're investing in and why?
You should know, we've just asked our expert analysts to put together a FREE valuation course and make them available to investors like you, for a limited time.
Complete with downloadable Excel models, templates and valuation tools, simply click here to access the course.
It's completely free!
No credit card or payment details required.
---
FACTUAL INFORMATION WARNING
Information on the Rask Media website is FACTUAL INFORMATION ONLY. The information should NOT be considered as financial advice of ANY kind. The information should not be acted on because it may not be correct and it has not taken into account your specific needs, goals or objectives. Always consult a licenced and trusted financial adviser before acting on the information. By reading this website, you acknowledge this warning and agree to our terms & conditions available here. 
At the time of publishing, Jaz does not have a financial interest in any of the companies mentioned.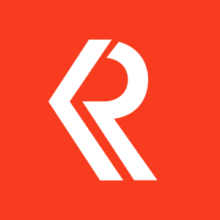 Jaz Harrison
Jaz is a keen investor who loves to thoroughly poke holes in an investment idea before it has a chance of making it into her portfolio. Jaz invests for the long-term and doesn't sweat the small stuff. She strongly believes that empowering people with knowledge is the best way for them to take charge of their finances, which is exactly the approach she takes with her own money and investments. Q: Why are you so passionate about finance? I'm passionate about doing the research to find the best result for our finances. Knowing our money inside out, knowing that our money is 100% on a great track makes our relationship better, and feels very secure with strong foundations, which is something most people should have and I'd like to help people achieve that feeling.
Related posts