The Afterpay (ASX: APT) share price will be on watch this morning after defending itself against a suggestion of retailers being allowed to add surcharges to customers.
Afterpay Touch is the owner of the popular "buy now, pay later" app. As of mid 2019, Afterpay had over 5.2 million registered users worldwide, making it one of Australia's true technology success stories.
Afterpay's Surcharge Defence
The Reserve Bank of Australia (RBA) is going to conduct a review next year about surcharges and how retailers that use Afterpay are not allowed to pass those customers onto consumers.
But, there are suggestions from the RBA that merchants might be increasing their prices to mitigating the cost of providing the buy now, pay later service according to reporting by the Australian Financial Review.
However, CEO Anthony Eisen has recently spoken to the AFR to say that Afterpay is designed to generate business for retailers, it's not just a payments service like credit or debit cards which are cheaper. Its cost should be compared to other marketing & advertising expenses.
Mr Eisen said: "In Australia we're the biggest lead referrer to retailers online other than Google, although it does not release its statistics. Our fee is relatively small compared to other methods [of marketing], for example affiliate marketing where the cost of leads is 8 per cent to 12 per cent in some instances."
"To draw the linkage between Afterpay [and higher costs of goods] directly without looking at those cost channels is missing the point."
One of the main pieces of evidence that Afterpay points to for its defence is that in October 2019 alone it generated 10 million lead referrals for merchants.
Mr Eisen continued, "Retailers have chosen Afterpay because we're a more effective channel to customers. Millennials, for example, are a tough audience for retailers because they don't respond to traditional advertising and you have to connect in different ways. If you look at the retailers, one of their biggest line items is marketing promotion. Much more of Afterpay's service would be classified as marketing and promotion than mere transaction processing"
Investors will get to see the result of the RBA inquiry sometime in 2020 as the inquiry will start early in the year.
"How To Invest" - Free Educational Report
Our founder has put his finishing touches on a free investing course for Rask Media readers. It's entirely free and takes you through our version of Warren Buffett's four sharemarket investing principles, including the exact steps to find, research, analyse and provide valuations of real companies.
The course is entirely free and emailed to you over four days. Hundreds of Aussies have already subscribed to the course and the feedback has been overwhelmingly positive. Click here to take the free course.
---
FACTUAL INFORMATION WARNING
Information on the Rask Media website is FACTUAL INFORMATION ONLY. The information should NOT be considered as financial advice of ANY kind. The information should not be acted on because it may not be correct and it has not taken into account your specific needs, goals or objectives. Always consult a licenced and trusted financial adviser before acting on the information. By reading this website, you acknowledge this warning and agree to our terms & conditions available here. 
At the time of publishing, Jaz does not have a financial interest in any of the companies mentioned.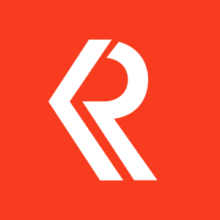 Jaz Harrison
Jaz is a keen investor who loves to thoroughly poke holes in an investment idea before it has a chance of making it into her portfolio. Jaz invests for the long-term and doesn't sweat the small stuff. She strongly believes that empowering people with knowledge is the best way for them to take charge of their finances, which is exactly the approach she takes with her own money and investments. Q: Why are you so passionate about finance? I'm passionate about doing the research to find the best result for our finances. Knowing our money inside out, knowing that our money is 100% on a great track makes our relationship better, and feels very secure with strong foundations, which is something most people should have and I'd like to help people achieve that feeling.
Related posts