G8 Education (ASX: GEM) has provided a trading update this morning whilst also announcing the sale of some centres.
G8 Education is the largest ASX listed childcare provider, it also has a handful of childcare centres in Singapore. At the end of 2018 G8 had more than 500 childcare centres in Australia. G8 Education has used an acquisition strategy to grow the amount of brands it operates including Buggles, The Learning Sanctuary, Kool Kids, Bambinos and Creative Garden.
G8 Education's Trading Update
The childcare centre business said that near term occupancy headwinds remain.
However, the company said that 224 centres managed to grow occupancy by more than 1.5% compared to the prior corresponding period and 141 centres grew occupancy by more than 5% on the prior corresponding period. But this doesn't cover all of G8 Education's
But, 2019 occupancy growth is now expected to grow by around 1% on the prior year and the impact of the 'child care subsidy was in the prior corresponding period. The total impact of supply was more than expected by G8 Education.
The company said that the occupancy headwinds had flowed through to wage performance and this, coupled with a slower realisation of efficiencies, resulted in the third quarter wage costs being higher than forecast, but management said wages were back on track.
Outlook
G8 Education said that due to the slower than expected occupancy growth, revenue will be $7 million lower than the target, which will have a significant flow-on effect to EBIT (click here to learn what EBIT means) and wages are also $3 million higher than forecast.
Full year EBIT is now expected to be between $131 million to $134 million.
Centre Sales
The company also announced that it's going to sell 25 centres in Western Australia to Sparrow Early Learning.
The sale price is around $6.4 million, which equates to an EBIT multiple of approximately 4.1 times. The sale proceeds will be used to pay down down at first and then used to fund growth in the future. The completion is targeted for mid December, but isn't expected to have a material impact on the statutory results.
The sale will cause an overall portfolio occupancy rise of more than 1% and more than 10% in Western Australia. It will also mean "substantial capex savings."
How do you value an investment? What does your process look like? Do you really understand what you're investing in and why?
You should know, we've just asked our expert analysts to put together a FREE valuation course and make them available to investors like you, for a limited time.
Complete with downloadable Excel models, templates and valuation tools, simply click here to access the course.
It's completely free!
No credit card or payment details required.
---
FACTUAL INFORMATION WARNING
Information on the Rask Media website is FACTUAL INFORMATION ONLY. The information should NOT be considered as financial advice of ANY kind. The information should not be acted on because it may not be correct and it has not taken into account your specific needs, goals or objectives. Always consult a licenced and trusted financial adviser before acting on the information. By reading this website, you acknowledge this warning and agree to our terms & conditions available here. 
At the time of publishing, Jaz does not have a financial interest in any of the companies mentioned.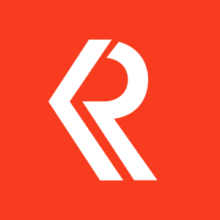 Jaz Harrison
Jaz is a keen investor who loves to thoroughly poke holes in an investment idea before it has a chance of making it into her portfolio. Jaz invests for the long-term and doesn't sweat the small stuff. She strongly believes that empowering people with knowledge is the best way for them to take charge of their finances, which is exactly the approach she takes with her own money and investments. Q: Why are you so passionate about finance? I'm passionate about doing the research to find the best result for our finances. Knowing our money inside out, knowing that our money is 100% on a great track makes our relationship better, and feels very secure with strong foundations, which is something most people should have and I'd like to help people achieve that feeling.
Related posts