In ASX sharemarket news, Incitec Pivot (ASX: IPL) has announced its 2019 full year result to investors and OFX (ASX: OFX) reported its half year result to 30 September 2019.
Incitec Result
Incitec Pivot is the world's second-largest explosives maker and a key supplier to many of Australia's largest mining companies.
Incitec Pivot reported that its revenue increased by 1.6% to $3.92 billion, its EBITDA (click here to learn what EBITDA and EBIT means) fell 1.6% to $605.3 million, EBIT dropped 5.3% to $303.7 million and net profit declined 26.7% to $152.4 million.
The company said that there was a $197 million negative impact of non-recurring items including a $115 million hit from the Queensland rail outage.
Due to the fall in the profit, the Board of Incitec Pivot decided to cut the dividend by 56% to 4.7 cents per share with a final dividend of 3.4 cents per share.
The Incitec share price rose slightly in early trading in response to this report.
***
Expert Interview: Magellan's Hamish Douglass
Hamish Douglass is one of Australia's top investors and founders, having co-founded Magellan - a near $9 billion business! Listen now on iTunes, Soundcloud, Castbox, YouTube or Spotify.
***
OFX Result
OFX (ASX: OFX) reported its half year result to 30 September 2019 this morning.
OFX is a global provider of online international payment services for consumers and businesses. It has been operating since 1998 when it was launched in a garage in Sydney as an information-only website.
The international payment business reported that its turnover of $11.5 billion was down 5%. However, transactions were up 5.2% to $47,900 and transactions per active client were up 9.3% to 7.0 with 154,000 active clients.
Fee and trading income was up 0.5% to $65.3 million with 'Corporate' growing 9.7% and North America growing 19.3%.
'Underlying' EBITDA excluding corporate action costs rose 2.3% to $16.5 million, however statutory net profit decreased 7.7% to $8.3 million.
The OFX Board decided to declare an interim dividend of 2.35 cents per share, franked to 70%.
OFX CEO and Managing Director Skander Malcolm said: "This was a solid result in what has been a difficult global economic environment. 
"We won our first major new Enterprise partner during the half with an exclusive agreement with Link Market Services Ltd (ASX: LNK). OFX will become Link's preferred partner in Australia for international payments such as dividends for its substantial base of offshore investors."
The OFX share price is up around 3% in early reaction.
"How To Invest" - Free Educational Report
Our founder has put his finishing touches on a free investing course for Rask Media readers. It's entirely free and takes you through our version of Warren Buffett's four sharemarket investing principles, including the exact steps to find, research, analyse and provide valuations of real companies.
The course is entirely free and emailed to you over four days. Hundreds of Aussies have already subscribed to the course and the feedback has been overwhelmingly positive. Click here to take the free course.
---
FACTUAL INFORMATION WARNING
Information on the Rask Media website is FACTUAL INFORMATION ONLY. The information should NOT be considered as financial advice of ANY kind. The information should not be acted on because it may not be correct and it has not taken into account your specific needs, goals or objectives. Always consult a licenced and trusted financial adviser before acting on the information. By reading this website, you acknowledge this warning and agree to our terms & conditions available here. 
At the time of publishing, Jaz does not have a financial interest in any of the companies mentioned.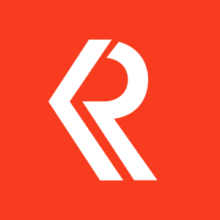 Jaz Harrison
Jaz is a keen investor who loves to thoroughly poke holes in an investment idea before it has a chance of making it into her portfolio. Jaz invests for the long-term and doesn't sweat the small stuff. She strongly believes that empowering people with knowledge is the best way for them to take charge of their finances, which is exactly the approach she takes with her own money and investments. Q: Why are you so passionate about finance? I'm passionate about doing the research to find the best result for our finances. Knowing our money inside out, knowing that our money is 100% on a great track makes our relationship better, and feels very secure with strong foundations, which is something most people should have and I'd like to help people achieve that feeling.
Related posts