Super Retail Group Ltd (ASX: SUL) has bucked the trend in the retail space, today announcing a rise in profit despite very challenging market conditions. Here's a quick rundown on its 2019 full year results.
About Super Retail Group
Super Retail Group is a retail conglomerate that traces its history back to the 1970s and is now one of the biggest in the country. It operates a number of recognisable retail brands including BCF Boating Camping Fishing, Macpac, Rebel Sport and Supercheap Auto.
Super Retail Group is headquartered in Brisbane and has over 12,000 employees in Australia, New Zealand and China.
What Did Super Retail Group Report?
The company has announced a net profit after tax (NPAT) of $139.3 million for the 2019 financial year on the back of a 5.4% increase in total Group sales to $2.71 billion.
Especially pleasing was the 2.9% growth in like-for-like sales with all divisions delivering positive growth. Like-for-like sales figures are critical to retailers as this figure cancels out growth from acquisitions or the opening of additional stores and better allows investors to determine the real strength and sustainability of the business operations. In the current environment, many retailers are reporting flat or negative growth in like for like sales.
The balance sheet was improved during the year with a $36.2 million reduction in net debt. This was made possible by strong operating cashflows which has allowed the company to pay down debt whilst simultaneously declaring a record final dividend of $0.285 per share. This brings the full year dividend to $0.50 fully franked. At the current share price this places Super Retail Group shares on an alluring dividend yield of 5.8%.
Management Comments
Commenting on the result, CEO Anthony Heraghty said: "The Group delivered another year of strong operating cashflow. Normalised EBITDA cash conversion of 94% reflected an ongoing focus on working capital and inventory management to improve in-store availability of products. These strong cashflows have enabled the Group to fund its growth initiatives and increase shareholder dividends while at the same time strengthening the balance sheet by paying down debt."
Heraghty was especially pleased that the Group had been able to grow its loyalty club members to over 6 million. Club members now represent 56% of all sales across the Group.
He was also delighted by the growth in online sales, saying, "our investment in building our digital and omni-retail capabilities has underpinned 25% annual growth in Group online sales."
Trading Update
The company has said that trading conditions have been subdued in the first six weeks of this financial year (FY20) but pleasingly, the Group's three largest businesses (Supercheap Auto, Rebel and BCF) have still managed like-for-like sales growth.
The Macpac business has seen a decline in like-for-like sales of approximately 3% which management has attributed to a shift in the timing and duration of its winter promotion.
Is The Share Price A Bargain?
Relative to other retailers, Super Retail Group is a rockstar performer and would certainly be one of my top picks in the sector. However, I am steering clear of all discretionary retailers for now as I think there are equally well managed companies in other sectors that aren't facing the same impediments to growth as Super Retail Group.
"How To Invest" - Free Educational Report
Our founder has put his finishing touches on a free investing course for Rask Media readers. It's entirely free and takes you through our version of Warren Buffett's four sharemarket investing principles, including the exact steps to find, research, analyse and provide valuations of real companies.
The course is entirely free and emailed to you over four days. Hundreds of Aussies have already subscribed to the course and the feedback has been overwhelmingly positive. Click here to take the free course.
---
FACTUAL INFORMATION WARNING
Information on the Rask Media website is FACTUAL INFORMATION ONLY. The information should NOT be considered as financial advice of ANY kind. The information should not be acted on because it may not be correct and it has not taken into account your specific needs, goals or objectives. Always consult a licenced and trusted financial adviser before acting on the information. By reading this website, you acknowledge this warning and agree to our terms & conditions available here. 
At the time of publishing, Luke has no financial interest in any companies mentioned.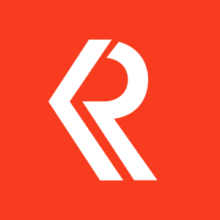 Luke Kennelly
Luke is a keen investor who loves the challenge of finding quality companies trading at a discount. Luke believes strongly in fundamental analysis and is at home spending hours deciphering annual reports and analysing financial statements to unearth what others are missing. He is a strong believer in educating people in order to empower them to take an active role in managing their own finances.
Related posts