QBE Insurance Group Ltd (ASX: QBE) has announced a significant rise in profits with the release of its half year report. Here is your quick guide to today's financial results.
QBE is Australia's largest global insurer, it operates in 31 countries and is one of the top 20 global insurance and reinsurance companies.
Today's Results
QBE announced half year net profit after tax (NPAT) had increased 29% to $463 million on the previous corresponding period. Cash profit after tax was up 35% to $520 million.
Premiums increased across the Group by an average of 4.7% with total premiums written rising by a modest 1% on a constant currency basis to $7.64 billion.
The company's net investment return increased markedly to 6.8% for the half year, reflecting particularly strong returns across most asset classes during the period.
QBE's debt position was improved marginally with debt to equity falling slightly to 36.8%.
The company has announced an interim dividend of $0.25 per share which is franked at 60%. This places QBE on a trailing dividend yield of 4.4% at the time of publishing.
Management Comments
Commenting on the results CEO Pat Regan said: "The Group's half year financial performance reflected a further significant improvement in attritional claims experience across all divisions coupled with materially stronger investment returns. These were partly offset by an anticipated increase in the net cost of large individual risk and catastrophe claims following the successful renegotiation of the Group's reinsurance program."
"We began 2019 with positive momentum and a clear strategy to drive further performance improvement across the business and deliver greater shareholder value. We have made good progress through the first half, with the interim combined operating ratio comfortably within our full year target range and the Group generating a double-digit return on equity."
Mr Rregan went on to add, "With a strong first half result now behind us and our 2019 full year guidance unchanged, through the second half of 2019 we will continue to build on the good progress we have made against our priorities."
Is The Former Market Darling Finally Turning Around?
It might be hard to believe given the past decade of constant disappointment but QBE was once a market darling of the ASX. The share price traded well above $30 in the months leading up to the global financial crisis of 2008 but has never got anywhere near that since.
The company has gotten itself an unwanted (but deserved) reputation of failing to meet expectations. It has been one problem after another which has seen long term shareholders suffer greatly.
Many hardened investors may never trust QBE again but it trades at a price that suggests as much. If QBE can string together a year or two of solid results like the one delivered today and re-build some of the lost trust, it could be a strong performer for the next several years.
As a one time QBE shareholder, I won't be holding my breath.
"How To Invest" - Free Educational Report
Our founder has put his finishing touches on a free investing course for Rask Media readers. It's entirely free and takes you through our version of Warren Buffett's four sharemarket investing principles, including the exact steps to find, research, analyse and provide valuations of real companies.
The course is entirely free and emailed to you over four days. Hundreds of Aussies have already subscribed to the course and the feedback has been overwhelmingly positive. Click here to take the free course.
---
FACTUAL INFORMATION WARNING
Information on the Rask Media website is FACTUAL INFORMATION ONLY. The information should NOT be considered as financial advice of ANY kind. The information should not be acted on because it may not be correct and it has not taken into account your specific needs, goals or objectives. Always consult a licenced and trusted financial adviser before acting on the information. By reading this website, you acknowledge this warning and agree to our terms & conditions available here. 
At the time of publishing, Luke has no financial interest in any companies mentioned.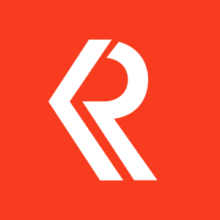 Luke Kennelly
Luke is a keen investor who loves the challenge of finding quality companies trading at a discount. Luke believes strongly in fundamental analysis and is at home spending hours deciphering annual reports and analysing financial statements to unearth what others are missing. He is a strong believer in educating people in order to empower them to take an active role in managing their own finances.
Related posts