Is it worth buying the Telstra Corporation Ltd (ASX: TLS) share price for the dividend?
Telstra is our country's oldest telecommunications business, having built the first telegraph line in 1854. In 2019, it provides more than 17 million retail mobile services, around 5 million retail fixed voice services (e.g. home phones) and 3.6 million broadband services. Telstra also has operations in eHealth, network applications and subsea cabling. In 1997 (until 2006), the Government sold Telstra to Australian investors by listing the shares on the ASX. The second batch of Government share sales, called "T2", was conducted in 1999 at $7.40 per share.
Is The Telstra Share Price A Buy For Dividends?
The telco has been on an odd journey since it listed and the Telstra share price has been an odd one in recent times. Since the start of the year the Telstra share price has risen by more than 35%, which is astonishing for a business that is mature and facing difficulty.
Throughout the GFC the Telstra dividend was maintained but it has been in recent reports that Telstra has reduced the dividend. In 2018 the dividend was cut by 29% and earlier this year it was cut by a further 27%.
Why Are The Dividends Being Cut?
Telstra is in a difficult spot because it lost control of the telecommunications infrastructure to NBN Co. This led to Telstra losing a large source of earnings, but in-particular it led to the loss of the monopoly.
The telecommunications sector is stuffed full of competitors. From large ones like Vodafone and Optus, to smaller ones like Vocus Group Ltd (ASX: VOC), Amaysim Australia Ltd (ASX: AYS) and Aldi Mobile. This is lowering revenue growth and hitting profit margins much harder.
What Can Telstra Do?
Some investors seem to think that the worst is over for Telstra because it is doing all the right things to turn things around such as cutting costs where possible.
The other thing that Telstra is pinning its hopes on is 5G. New technology brings new hope of revenue streams and new services that could bolster Telstra's profit. Automated cars and new forms of entertainment like virtual reality could unlock the next phase of data demand.
Is Telstra A Buy?
Telstra is currently valued at 19 times the estimated earnings for the 2019 financial year according to CommSec with a fully franked dividend yield of 4.25%. I don't think this rewards us for the risks involved in investing in Telstra shares and the little growth on offer for the next couple of years.
For reliable profit generation I would much rather think about the businesses revealed for free in the report below.
"How To Invest" - Free Educational Report
Our founder has put his finishing touches on a free investing course for Rask Media readers. It's entirely free and takes you through our version of Warren Buffett's four sharemarket investing principles, including the exact steps to find, research, analyse and provide valuations of real companies.
The course is entirely free and emailed to you over four days. Hundreds of Aussies have already subscribed to the course and the feedback has been overwhelmingly positive. Click here to take the free course.
---
FACTUAL INFORMATION WARNING
Information on the Rask Media website is FACTUAL INFORMATION ONLY. The information should NOT be considered as financial advice of ANY kind. The information should not be acted on because it may not be correct and it has not taken into account your specific needs, goals or objectives. Always consult a licenced and trusted financial adviser before acting on the information. By reading this website, you acknowledge this warning and agree to our terms & conditions available here. 
At the time of publishing, Jaz does not have a financial interest in any of the companies mentioned.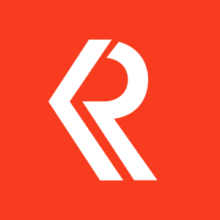 Jaz Harrison
Jaz is a keen investor who loves to thoroughly poke holes in an investment idea before it has a chance of making it into her portfolio. Jaz invests for the long-term and doesn't sweat the small stuff. She strongly believes that empowering people with knowledge is the best way for them to take charge of their finances, which is exactly the approach she takes with her own money and investments. Q: Why are you so passionate about finance? I'm passionate about doing the research to find the best result for our finances. Knowing our money inside out, knowing that our money is 100% on a great track makes our relationship better, and feels very secure with strong foundations, which is something most people should have and I'd like to help people achieve that feeling.
Related posts