Australian interests are at record lows, which makes living off term deposits or savings accounts very difficult.
What use is having $1 million in the bank if you can only earn $30,000 from it? Residential property is no better with rental yields being as low as they are.
I think the only answer is to invest in ASX dividend shares to create the income stream you need.
That's why I think the below ASX dividend shares could be useful to boost your income:
NAOS Small Cap Opportunities Company Ltd (ASX: NSC)
NAOS Small Cap is a listed investment company (LIC), its job is to invest in other businesses on the ASX, namely small ones as the name suggests.
It looks for targets with market capitalisations between $100 million and $1 billion, which is where a lot of investors don't tend to look for opportunities.
NAOS has the intention to grow the dividend every year. With a trailing dividend of 9%, or 13% fully franked, it has a huge yield.
The yield partly looks so high because at the end of April 2019 it was valued at a 19% discount to its underlying assets, the net tangible assets (NTA).
But there is a risk that its profit reserve may run out if its investment holdings don't grow.
Vitalharvest Freehold Trust (ASX: VTH)
ASX companies aren't the only way to receive good income. Commercial property can be also be a good choice with a real estate investment trust (REIT) because of the rental income they receive.
Vitalharvest wants to own plant-based farms and lease them to high quality tenants. It only listed recently, so its farm portfolio isn't that diversified yet – it only owns berry and citrus farms which it leases to Costa Group Holdings Ltd (ASX: CGC).
The management of Vitalharvest are targeting an 8% distribution yield over the coming year and share price is close to its underlying value of net assets.
Spark Infrastructure Group (ASX: SKI)
Spark Infrastructure invests in regulated utility infrastructure with a focus on Australian electricity networks. Its investments have been ranked among the most efficient assets of their kind in Australia by the Australian Energy Regulator.
It recently acquired the Bomen Solar Farm project in NSW and already owns electricity grid assets that distributes power to hundreds of thousands of Australians in Victoria, South Australia and New South Wales.
With a forecast distribution of at least 15 cents per share in FY19, it has a yield of at least 6.8%.
Which is the best ASX dividend choice?
It's hard to say which is the best, the NAOS LIC is trading at a very large discount for a LIC with a large yield, but Vitalharvest and Spark offer more reliable income streams because of the underlying rental paid.
But, one of the proven and reliable ASX shares in the FREE REPORT below could be an even safer bet for dividends over the long term.
Investment Valuation Course - Now Available!
How do you value an investment? What does your process look like? Do you really understand what you're investing in and why?
You should know, we've just asked our expert analysts to put together a FREE valuation course and make them available to investors like you, for a limited time.
Complete with downloadable Excel models, templates and valuation tools, simply click here to access the course.
It's completely free!
No credit card or payment details required.
---
FACTUAL INFORMATION WARNING
Information on the Rask Media website is FACTUAL INFORMATION ONLY. The information should NOT be considered as financial advice of ANY kind. The information should not be acted on because it may not be correct and it has not taken into account your specific needs, goals or objectives. Always consult a licenced and trusted financial adviser before acting on the information. By reading this website, you acknowledge this warning and agree to our terms & conditions available here. 
Disclosure: At the time of writing Jaz owns shares of Costa Group and NAOS Small Cap Opportunities, but this could change at any time.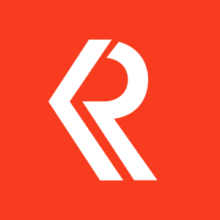 Jaz Harrison
Jaz is a keen investor who loves to thoroughly poke holes in an investment idea before it has a chance of making it into her portfolio. Jaz invests for the long-term and doesn't sweat the small stuff. She strongly believes that empowering people with knowledge is the best way for them to take charge of their finances, which is exactly the approach she takes with her own money and investments. Q: Why are you so passionate about finance? I'm passionate about doing the research to find the best result for our finances. Knowing our money inside out, knowing that our money is 100% on a great track makes our relationship better, and feels very secure with strong foundations, which is something most people should have and I'd like to help people achieve that feeling.
Related posts