Flight Centre Travel Group Ltd (ASX: FLT) shares traded 1.7% higher on Monday, with the S&P/ASX200 (ASX: XJO) ending up about 0.5%.
Flight Centre is already one of the world's largest travel groups but yesterday it announced plans to fast track its growth within the corporate travel sector via a 25 per cent purchase of US-based 'The Upside Travel Company'. Flight Centre's management team commented that they were impressed with "Upside's best in class technology".
Interestingly, the company was launched by Jay Walker, who is best known for founding Priceline Group; now known as Booking Holdings (NASDAQ: BKNG). Booking Holdings currently has a Market Capitalisation of about $US 79 Billion, dwarfing Flight Centre's market capitalisation of just over $4 billion (AUD).
It is possible that Jay Walker may know a thing or two about the future of the online travel industry and how to capitalise on it. Further, it could highlight the potential runway for growth in the Flight Centre's market capitalisation.
Could the FLT share price lift off?
In my view, Flight Centre shares currently offer good value for long-term investors. In January, I wrote an analysis on Rask Media in which I concluded Flight Centre shares are undervalued.
I believe this week's announcement strengthens Flight Centre's position within the global corporate industry and offers the potential to accelerate growth.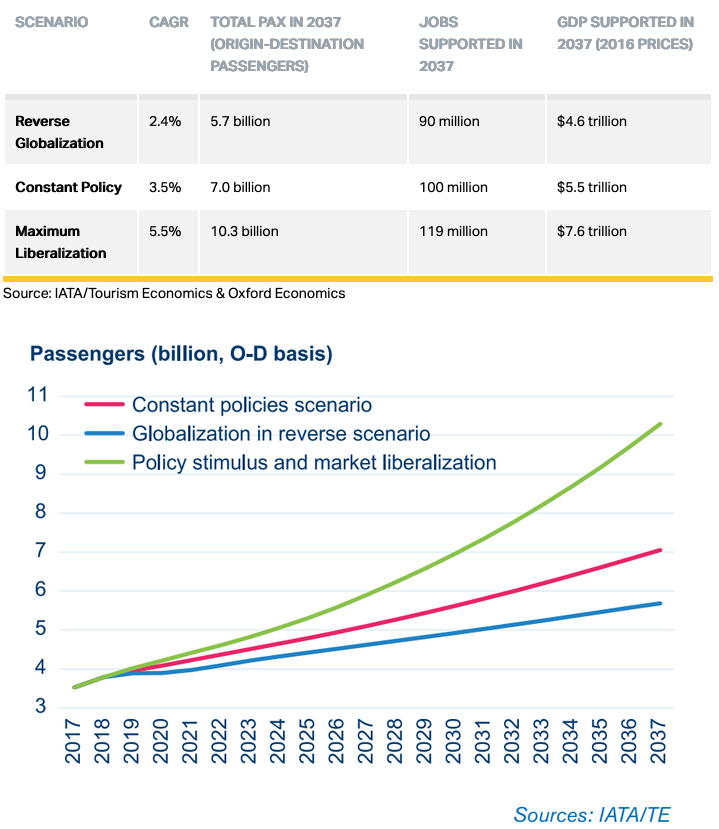 Further supporting long term growth, the International Air Transport Association (IATA) has advised that based upon current trends, airline passenger numbers could double to 8.2 billion by 2037.
As presented graphically above, this forecasts a 3.5% compound annual growth rate (CAGR), resulting in a doubling of tickets sold. This continued growth should provide a strong tailwind for Flight Centre, in my opinion.
If you're looking for three other proven dividend + growth shares, grab a free copy of our investing report below…
"How To Invest" - Free Educational Report
Our founder has put his finishing touches on a free investing course for Rask Media readers. It's entirely free and takes you through our version of Warren Buffett's four sharemarket investing principles, including the exact steps to find, research, analyse and provide valuations of real companies.
The course is entirely free and emailed to you over four days. Hundreds of Aussies have already subscribed to the course and the feedback has been overwhelmingly positive. Click here to take the free course.
---
FACTUAL INFORMATION WARNING
Information on the Rask Media website is FACTUAL INFORMATION ONLY. The information should NOT be considered as financial advice of ANY kind. The information should not be acted on because it may not be correct and it has not taken into account your specific needs, goals or objectives. Always consult a licenced and trusted financial adviser before acting on the information. By reading this website, you acknowledge this warning and agree to our terms & conditions available here. 
Disclaimer: At the time of writing, William owns shares in Flight Centre.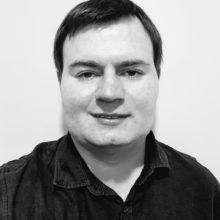 William Donnan
I invest because I enjoy the process of researching companies and their prospects, and the potential of generating healthy financial returns. I hold a Master's of Applied Finance (Investment Management), Bachelor of Accounting, Advanced Diploma of Financial Planning and Diploma of Technical Analysis.
Related posts