Speaking to reporters from the fork in his favourite Eucalypt, Adelaide-based Koala Jeffrey Slimes says he'll be proud to be appointed to AMP's board of directors.
"I never thought [hiccup] I would be able to think about finance stuff [hiccup] because all these potent leaves make me so foggy in the head," Slimes, 4 years old and Chlamydia free, says proudly.
Following the Finance Royal Commission into everyone except Macquarie Group (what are 'HNW' mates for, right?), Slimes says the folks at AMP approached him in desperation because some "snoozehead" had an idea that doing the wrong thing by people was wrong.
"AMP was accused of being the last bastion of improper advice in this country… and that's a legacy Australia needs."
"No-one expects impartial and reliable advice from CBA, NAB, ANZ or Westpac, either," Slimes explained to Rask Media's Dropbear. "If they did, they would actually take notice of the extortionate fees they were paying."
"For example, my best client is this old lass who passed away 10 years ago. I haven't had one complaint from her in over nine-and-a-half years."
Like most reputable journos with friends at Huawei, Rask Media's Dropbear can use the internet to find dirt on just about anyone these days.
Slimes first became known to Australia's best financial reporter (Shapiro who?) many years ago, after a vicious pub crawl. His rap sheet is longer than a bonded uni pirate with blue sky aspirations.
More to come.
Happy April Fool's day!
---
Dropbear on Twitter: @dropbearRASK
Instagram: @dropbearrask
Please note: In case you hadn't noticed, the Dropbear column is Rask Media's satirical publication (that means it's funny stuff, not true and you shouldn't take it seriously). Sometimes, humour is the only way to reach gumnuts. Email dropbear@raskmedia.com.au to submit a breaking news story.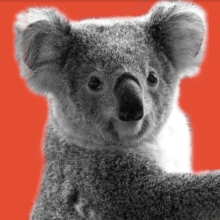 Dropbear Genuis
I'm Rask Dropbear, the editor-in-chief of #fakenews. I write 'funny finance stuff', 'things that shouldn't be trusted' and #fakenews. Jump into the garden and grab yourself a handful of eucalyptus.
Related posts
Search:
Investors Podcast