Is it time to buy shares at the current Telstra Corporation Ltd (ASX: TLS) share price?
Telstra is Australia's largest and oldest telecommunications business, having built the first telegraph line in 1854. Today, it provides more than 17 million retail mobile services, nearly 5 million retail fixed voice services (e.g. home phones) and 3.6 million broadband services. It also has operations stretching across eHealth, network applications and subsea cabling. Starting in 1997 (until 2006), the Australian Government sold Telstra to Australian investors via the ASX. The second batch of Government share sales, called "T2", was conducted in 1999 at $7.40 per share.
Is The Telstra Share Price A Buy?
The Telstra share price is up slightly over the past year, but its share price has dropped as low as $2.62 in June 2018 and $2.74 in December 2018. It has come a long to the current share price of $3.32.
Pessimism was ripe in the middle of last year with concerns surrounding the company's profit margins and profit.
Telstra's December 2018 half year result was not very encouraging. Total income dropped 4.1% to $13.8 billion, reported EBITDA fell 16.4% to $4.3 billion (click here to learn what EBITDA means) and reported net profit after tax (NPAT) dropped 27.4% to $1.2 billion.
Although NBN Co is paying Telstra for the use of its previously-owned cable infrastructure, Telstra is severely suffering from lower profit margins and intense competition.
Unless the government shifts its profit expectations from the NBN, and lowers its wholesale costs, telcos like Telstra and TPG Telecom Ltd (ASX: TPM) will continue to have tough operating conditions.
Telstra also has been struggling in the mobile phone market too. It may have added 239,000 additional retail postpaid mobile services with 2.1% revenue growth, Telstra has had to significantly increase its data offering to customers, which also reduces profit margins.
One of the only things that Telstra has the power to change is its cost base. The T22 strategy is a plan to change everything about the business' operations and the customer experience.
Telstra aims to reduce costs by $2.5 billion FY22, which includes reducing the number of jobs by 8,000 full time roles. Around 3,200 people have left. These numbers include 1,500 management and executive roles. Quite a few of these people are expected to move into NBN Co.
Will 5G save Telstra?
Telstra CEO Andy Penn says Telstra is 5G-ready and 5G-capable phones are expected to come later this year. Telstra will be able to sell these 5G devices first before any other Australian mobile operators.
There are huge hopes that ARPU will increase when new services like automated cars and other not-thought-of futuristic products are released.
Time to buy Telstra?
With a fully franked dividend yield of 4.8% Telstra is not the dividend share it used to be. Nor is Telstra trading cheaply at the current price. I don't see how Telstra's share price can climb further unless profit growth occurs, which is challenging until we learn more of how 5G pricing will work.
I would much rather buy shares of the reliable and proven businesses in the free report below.
Investment Valuation Course - Now Available!
How do you value an investment? What does your process look like? Do you really understand what you're investing in and why?
You should know, we've just asked our expert analysts to put together a FREE valuation course and make them available to investors like you, for a limited time.
Complete with downloadable Excel models, templates and valuation tools, simply click here to access the course.
It's completely free!
No credit card or payment details required.
---
FACTUAL INFORMATION WARNING
Information on the Rask Media website is FACTUAL INFORMATION ONLY. The information should NOT be considered as financial advice of ANY kind. The information should not be acted on because it may not be correct and it has not taken into account your specific needs, goals or objectives. Always consult a licenced and trusted financial adviser before acting on the information. By reading this website, you acknowledge this warning and agree to our terms & conditions available here. 
At the time of publishing, Jaz does not have a financial interest in any of the companies mentioned.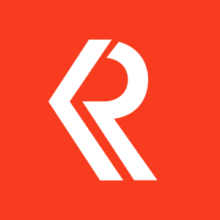 Jaz Harrison
Jaz is a keen investor who loves to thoroughly poke holes in an investment idea before it has a chance of making it into her portfolio. Jaz invests for the long-term and doesn't sweat the small stuff. She strongly believes that empowering people with knowledge is the best way for them to take charge of their finances, which is exactly the approach she takes with her own money and investments. Q: Why are you so passionate about finance? I'm passionate about doing the research to find the best result for our finances. Knowing our money inside out, knowing that our money is 100% on a great track makes our relationship better, and feels very secure with strong foundations, which is something most people should have and I'd like to help people achieve that feeling.
Related posts