My guest for this episode is a very special one for The Australian Investors Podcast and for Owen.
Joe Magyer is the Chief Investment Officer of Lakehouse Capital. Lakehouse is part of The Motley Fool Australia, which is where I met Joe many years ago. To my mind, Joe is at the cutting edge of what it means to be a value investor in modern times.
In this conversation, Joe describes his three fascinations in great detail, how he structures his team, valuation and loads more, including his favourite coffee spots in and around Melbourne and Sydney.
Please enjoy this episode of The Australian Investors Podcast.
Show Notes
1:30 – Intro to Joe, building a Lakehouse, Joe's weird and wonderful 13th birthday present
3:20 – Joe's intro to The Motley Fool
4:50 – First job out of undergraduate in investment banking, but it wasn't Joe's passion
6:15 – Joe's first gig at The Motley Fool
10:00 – Who influenced Joe and where did his unique angle on value investing come from?
13:45 – Ebay at 26x earnings and why Joe's newsletter was #1 over five years
16:00 – Why Australia?
19:00 – Early learnings managing money and starting Lakehouse Capital
24:00 – Building teams and Joe's 3 "fascinations" – Loyalty, Networks & IP
30:45 – Joe on the spirit of value investing, and growth versus value
35:00 – Valuation and model traps
36:00 – downside risk and managing it at the stock level
37:03 – price versus value and "optionality" – "in the money" and "out of the money"
37:30 – Joe's "fascination" with "loyalty" — not retention
43:00 – 1 trick to finding companies with optionality — and Joe still rents!
46:00 – How does Joe think about risk and is Australia facing a recession?
54:00 – Joe's favourite books
56:30 – Joe's TOP coffee and food spots, Melbourne and Sydney
58:00 – What Joe would tell his kids about investing
Learn more about Joe: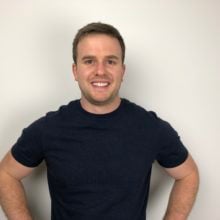 Owen Raszkiewicz
Owen Raszkiewicz is the Founder of The Rask Group, which includes Rask Finance, Rask Invest and Rask Media. Owen's members-only investment website (Rask Invest) includes access to his top share ideas from the ASX and international markets, as well as many pages of education on budgeting, everyday finances and more. When Owen is not reading about finance he's following Chelsea, Hawthorn Hawks and the Storm. He holds a Master's Degree in Financial Planning, a Master's Degree in Applied Finance, Bachelor's Degree in Technology, and has passed level 1 of the Chartered Financial Analyst program amongst other things.
Related posts
Investors Podcast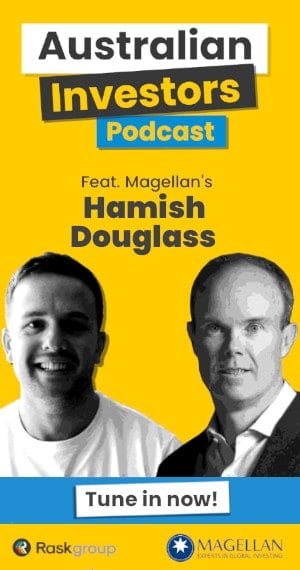 Search: