The share price of Corporate Travel Management Ltd (ASX: CTD) rose around 1% yesterday after the company released an announcement in response to market speculation of a potential acquisition of the travel business Capita Plc (LON: CPI).
Why?
Capita Plc made an announcement on the London stock exchange confirming media speculation regarding an unsolicited offer from Corporate Travel Management.
Obviously, Corporate Travel Management would have preferred to keep the potential acquisition confidential, but its hand was forced after the announcement from Capita Plc. As a result, Corporate Travel Management had to respond with an announcement of their own as per continuous disclosure rules.
Is This A Red Flag?
Corporate Travel Management has come under fire from hedge fund VGI Partners, which has disclosed a short position against the company and released a 176-page report detailing 20 'red flags' against the company. However, the company responded to the claims and chairman Tony Bellas said the claims '… are not supported by the facts'.
Joe Aston from the Australian Financial Review seems to side with VGI Partners, suggesting another acquisition before the financial year end of 30 June will help Corporate Travel Management by 'obscuring the group's organic financial performance'.
A Lawsuit?
Corporate Travel Management has even threatened a lawsuit against VGI Partners, alleging VGI Partners has a conspiracy to hurt the company.
Rask Perspective
Who can forget the implosion of Retail Food Group Ltd (ASX: RFG) that made a steady chain of acquisitions year after year, or the implosion of Slater and Gordon Ltd (ASX: SGH). While the steady increase in net profit after tax may have looked good for these companies through acquisitions, takeovers are not free and comes down to the price the company pays for growth.
Any company that threatens legal action against short sellers is an automatic exclusion for me. I believe the best way for a company to respond to short sellers is by increasing shareholder value through a growing customer base and increased cash flows.
Investment Valuation Course - Now Available!
How do you value an investment? What does your process look like? Do you really understand what you're investing in and why?
You should know, we've just asked our expert analysts to put together a FREE valuation course and make them available to investors like you, for a limited time.
Complete with downloadable Excel models, templates and valuation tools, simply click here to access the course.
It's completely free!
No credit card or payment details required.
---
FACTUAL INFORMATION WARNING
Information on the Rask Media website is FACTUAL INFORMATION ONLY. The information should NOT be considered as financial advice of ANY kind. The information should not be acted on because it may not be correct and it has not taken into account your specific needs, goals or objectives. Always consult a licenced and trusted financial adviser before acting on the information. By reading this website, you acknowledge this warning and agree to our terms & conditions available here.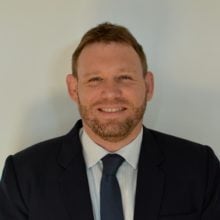 Andrew Schonberger
Andrew is a qualified Chartered Accountant (CA) with a strong passion for finance and investing.
Related posts