The RBA has decided to leave Australia's interest rate on hold again for the umpteenth time at 1.5%.
The Reserve Bank of Australia (RBA) has kept the interest rate at the same level since August 2016, meaning the RBA hasn't done a thing since the UK voted for Brexit.
Why should you love the RBA?
1: Good for Your Mortgage
The RBA's decision to reduce the interest rate to 1.5% and leave it there has meant many Australian homeowners haven't been overwhelmed by mortgage repayments. That's despite banks such as Commonwealth Bank of Australia (ASX: CBA) and Australia and New Zealand Banking Group (ASX: ANZ) raising their rates recently.
2: Helpful for the Economy
Homeowners have had more money in their pocket to go out and spend on TVs and phones from retailers such as JB Hi-Fi Limited (ASX: JBH). More spending means more jobs and more growth.
3: Supports House Prices
Lower interest rates tend to send asset prices up. House prices have clearly gone up a long way since 2012 and this seems to have made every home-owning Aussie wealthier. Australians are some of the wealthiest people in the world, according to Business Insider. In 2015, only the Swiss were richer!
Tough Love: Savers are Being Crushed
Pensioners living on term deposits and prospective first home owners are getting much lower interest rates for their cash held in savings accounts and term deposits.
Low interest rates encourage borrowing instead of saving. However, this might be leading to record mortgage stress across the country anyhow. That is, despite the record-low interest rate.
When will the RBA move?
Many economists now believe the RBA will start raising rates at the end of 2019, in around a year.
The Best* Finance Podcast On Earth
The Rask Group's Australian Investors Podcast is fast becoming Australia's #1 podcast for serious investors. It provides unique insights from Australia's best investors, entrepreneurs, authors and financial thinkers. Download the latest episode free on iTunes,  Castbox, YouTube or wherever you choose to listen.
Here's a timeless interview with the investor, Tony Hansen.
*As voted by us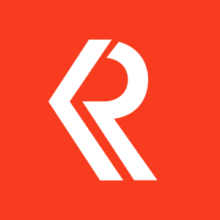 Jaz Harrison
Jaz is a keen investor who loves to thoroughly poke holes in an investment idea before it has a chance of making it into her portfolio. Jaz invests for the long-term and doesn't sweat the small stuff. She strongly believes that empowering people with knowledge is the best way for them to take charge of their finances, which is exactly the approach she takes with her own money and investments. Q: Why are you so passionate about finance? I'm passionate about doing the research to find the best result for our finances. Knowing our money inside out, knowing that our money is 100% on a great track makes our relationship better, and feels very secure with strong foundations, which is something most people should have and I'd like to help people achieve that feeling.
Related posts
Search:
Investors Podcast