Here are the headlines from the S&P/ASX 200 (INDEXASX: XJO)(ASX: XJO) and Australian finance circles on Friday morning.
But first, here are the data points:
Australian Dollar ($A) (AUDUSD): 71.88 US cents
Dow Jones (DJI): up 0.6%
Oil (WTI): $US68.81 per barrel
Gold: $US1,206 per ounce
Australian Investing News
Making investment headlines is news that wealth advisory business IOOF Holdings Ltd (ASX: IFL) will sell its AET Corporate Trust business to Sargon Capital Pty Ltd for $51.6 million.
The AET Corporate Trust business made $1.1 million in underlying profit last year, IOOF said in an ASX statement. The deal is expected to close by the end of October 2018.
"The provision of corporate trust services to the financial services industry is a specialist area that sits outside IOOF's advice-led wealth management focus and is a stronger strategic fit with Sargon," IOOF Managing Director Christopher Kelaher said.
"The retention of the AET Private Trust business allows IOOF to focus on our retail and private client business; offering a full suite of financial solutions for our clients."
An announcement by WAM Capital Limited (ASX: WAM) has revealed Chairman Geoff Wilson's latest takeover target in the listed investment company (LIC) market.
On Thursday, WAM Capital announced an off-market takeover offer for Wealth Defender Equities Limited (ASX: WDE), valuing the company at a 15% premium to its last traded share price, Wilson wrote in a letter.
"WDE's investment manager has underperformed its benchmark since inception and WDE shares have traded at a perennial discount to their reported pre-tax NTA," Wilson said.
"…the WDE Board of Directors has not employed any effective capital management initiatives to provide shareholders with the opportunity to exit their positions at or above the announced pre-tax NTA," Wilson added.
Australia's Best* Investors Podcast
The Rask Group's Australian Investors Podcast is fast becoming Australia's #1 podcast for serious investors. It provides unique insights from Australia's best investors, entrepreneurs, authors and financial thinkers. Download the latest episode free on iTunes, Castbox, YouTube or wherever you choose to listen. Here's a timeless interview with leading stockbroker, Charlie Aitken.
*As voted by us
Rask Media
Free high-quality* financial news for everyone (*with an occasional spelling mistake). That's our mission. It's what we do. Visit raskmedia.com.au to find the latest news, insights, video and audio content.
Related posts
Investors Podcast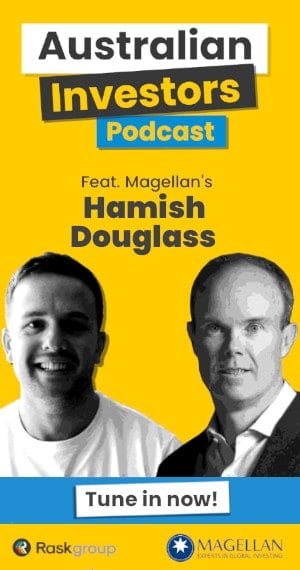 Search: