In this article, Steven McCarthy of DMX shares his views on Legend Corporation Limited (ASX: LGD) and Joyce Corporation Limited (ASX: JYC).
2 ASX Micro-Caps Hitting Our Targets
With the 2018 financial year reporting now concluded, we highlight below two under-the-radar ASX micro-cap stocks from our portfolio that delivered strong FY18 results.
Based on the outlook statements provided by these companies, and on our analysis, we believe these two companies are really well positioned to continue with their growth through the 2019 financial year.
Legend Corporation Limited (ASX: LGD)
The $59 million Legend Corp provides consumables, tools and equipment for electrical projects, and reported a strong result, increasing its NPAT by 60% to $6m beating its previous guidance and our expectations.
Legend Corp FY18 Key Highlights

A highlight for us was the organic growth across all divisions. As expected, and one of the key reasons for investing in Legend, the result was driven by the Electrical, Power and Infrastructure division which is leveraging the strong East Coast infrastructure spending.  
Legend's recent acquisition of Celemetrix did not materially contribute to the result due to acquisition and integration costs but is expected to contribute an additional $2m+ in earnings in FY19. With continued growth in the core business and a full-year contribution from Celemetrix, we expect a strong FY19 result.
Joyce Corporation Limited (ASX: JYC) 
Joyce Corporation is a private-equity style investment company with a market capitalisation of $45 million. It owns the Bedshed franchise, Australia's largest kitchen renovation company (KWB) and a leading online auction company (Lloyds Online). It reported a strong operating result with a 22% increase in NPAT, while net operating cash was a very strong $9m, up 70%.
Joyce Corp Results highlights FY17 vs FY18

KWB delivered a stand-out result with same-store sales growth up 12%, total revenue up 27% to $60m and profit up 40% to $8.4m – well ahead of our expectations. In addition to KWB's core kitchen business, flooring and wardrobe categories are now contributing material revenue.
On the back of favourable macroeconomic settings, double-digit earnings growth is again forecast for this year.
Lloyds Online grew overall auction turn over by 27% year on year, with growth in niche categories such as classic cars and fine arts offsetting reduced insolvency liquidation activity. Lloyds continued to re-invest in the development of its systems and IT infrastructure to ensure long-term sustainable growth. Joyce Corp's smallest unit, Bedshed delivered solid growth with a 44% increase in profit contribution.
Joyce Corp trades on an 8% fully franked yield and has forecast growth across all its business units in FY19, to build on its strong track record of growth that it has delivered over the past five years.
We expect the recent appointment of a Chief Operating Officer (COO) to drive further organic and acquisition opportunities as well as improved disclosure/communication to the market – which should be positive for the Joyce share price.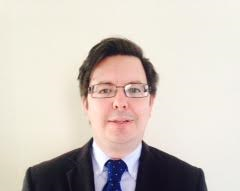 This analysis was contributed by Steven McCarthy, Portfolio Manager of DMX Capital Partners Ltd. Click here to receive more insights from Steven & DMX. 
This information is provided by DMX Asset Management Limited (DMXAM – AFSL 459 120) in relation to DMX Capital Partners Limited (DMXCP). The information provided in this document is general information only and does not constitute investment or other advice.
An Interview With DMX's Steven McCarthy
The Rask Group's Australian Investors Podcast is fast becoming Australia's #1 podcast for serious investors. Here's an interview with DMX portfolio manager, Steven McCarthy.
Download the latest episode free on iTunes, Castbox, YouTube or wherever you choose to listen.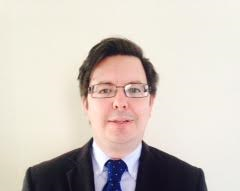 Steven McCarthy
Steven is Portfolio Manager of DMX Capital Partners Ltd. Steven is a qualified accountant and has over 15 years experience in corporate finance, business valuation and advisory services, with extensive analytical, valuation, due diligence and corporate advisory skills. Steven is a passionate value investor.
Related posts
Search:
Investors Podcast