Shares of Australian gold miner Northern Star Resources Ltd (ASX: NST) jumped more than 15% on Monday after the company emerged from a capital raising to buy the Pogo gold mine.
Northern Star Resources is one of Australia's largest gold miners, with operations in Western Australia and Northern Territory.
Northern Star to Acquire Pogo Gold Mine in Alaska
In an announcement to the ASX this morning, Northern Star confirmed the capital raising used to fund its $US260 million acquisition of the Pogo gold mine was oversubscribed.
The underground Pogo gold mine is located in Alaska. Northern Star says Pogo is a high-grade mine, having produced 3.8 million ounces of gold at an average grade of 13.6 grams per tonne over the past 12 years.
In 2017, Pogo produced around 300,000 ounces at an all-in cost (AISC) of $US882 per ounce.
"All the metrics of this acquisition are enviable," Northern Star Executive Chairman Bill Beament said last week. "The price, at US$63 per ounce, creates an opportunity to generate substantial value."
Capital Raising Oversubscribed
In an update this morning, Northern Star confirmed it has raised $US175 million via a sale of new shares to institutional investors.
"Existing shareholders, fund managers and analysts from around the world have said they share our view that Pogo is an exceptional acquisition which meets our criteria of owning Tier One assets with strong growth potential in Tier One locations," Mr Beament said.
"They also share our view that the acquisition is consistent with Northern Star's policy of maximising financial returns, rather than growing production for the sake of it."
In light of the acquisition Northern Star upgraded their 2019 production guidance to between 850,000 and 900,000 ounces at an all-in cost (AISC) of between $1,050 ($US787) and $1,050 ($US862) per ounce.
Northern Star Resources shares traded 15% higher on Monday, according to Yahoo! Finance.
The Australian Investors Podcast
The Rask Group's Australian Investors Podcast is  fast becoming Australia's #1 podcast for serious investors. It provides unique insights from Australia's best investors, entrepreneurs, authors and financial thinkers. Download the latest episode free on iTunes, Castbox, YouTube or wherever you choose to listen. Here's one timeless interview with leading stock broker Charlie Aitken.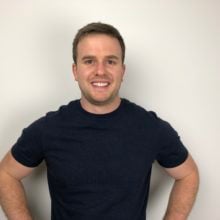 Owen Raszkiewicz
Owen Raszkiewicz is the Founder of The Rask Group, which includes Rask Finance, Rask Invest and Rask Media. Owen's members-only investment website (Rask Invest) includes access to his top share ideas from the ASX and international markets, as well as many pages of education on budgeting, everyday finances and more. When Owen is not reading about finance he's following Chelsea, Hawthorn Hawks and the Storm. He holds a Master's Degree in Financial Planning, a Master's Degree in Applied Finance, Bachelor's Degree in Technology, and has passed level 1 of the Chartered Financial Analyst program amongst other things.
Related posts
Search:
Investors Podcast