Bellamy's Australia Ltd (ASX: BAL) the infant formula company reported a 37% increase in revenue and milked a larger profit during its 2018 financial year, according to an ASX filing.
The company specialises in dairy products for infants and toddlers and has Asian markets set in its sights. However, a setback in late 2017 following a Chinese regulatory clampdown led to a rout in the company's share price and a spill in its senior leadership team.
Andrew Cohen, Bellamy's CEO, said the 2018 results are consistent with the company's turnaround and expansion plans.
For the year to June 30 2018, Bellamy's reported a normalised profit of $47 million, up from a normalised result of $28 million in 2017. Analysts surveyed by Bloomberg had been expecting a profit of $45.7 million. Therefore, the reported result appears to be broadly in-line with expectations.
"Our FY18 results set a new high for the business, delivering a 37% increase in sales and a 65% increase in EBITDA, and represents a material turnaround of our business," Cohen noted.
Bellamy's is pushing forward with its plans to gain SAMR registration, which will enable it to sell its products in mainland China. China is a key growth market but accounted for just 6% of sales.
Rivals a2 Milk Company Ltd (ASX: A2M) and Blackmores Limited (ASX: BKL) have also signaled that China is a key growth market for their Australian dairy and wellness products.
"SAMR registration of our Chinese-label formula is important to concluding the turnaround and we remain confident in our technical application and prospects for registration," Cohen added. "We continue to plan and organise for a winning model in the China offline channel."
Looking towards its 2019 financial year, Mr Cohen said Bellamy's expects more moderate growth in, "a more competitive trading environment."
However, Cohen said the foundations to grow Bellamy's into a $500 million revenue business by 2021 are in place and the outlook "remains compelling".
The Australian Investors Podcast
The Rask Group's Australian Investors Podcast is fast becoming Australia's #1 podcast for serious investors. It provides unique insights from Australia's best investors, entrepreneurs, authors and financial thinkers. Download the latest episode free on iTunes, Castbox, YouTube or wherever you choose to listen.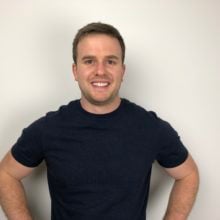 Owen Raszkiewicz
Owen Raszkiewicz is the Founder of The Rask Group, which includes Rask Finance, Rask Invest and Rask Media. Owen's members-only investment website (Rask Invest) includes access to his top share ideas from the ASX and international markets, as well as many pages of education on budgeting, everyday finances and more. When Owen is not reading about finance he's following Chelsea, Hawthorn Hawks and the Storm. He holds a Master's Degree in Financial Planning, a Master's Degree in Applied Finance, Bachelor's Degree in Technology, and has passed level 1 of the Chartered Financial Analyst program amongst other things.
Related posts
Investors Podcast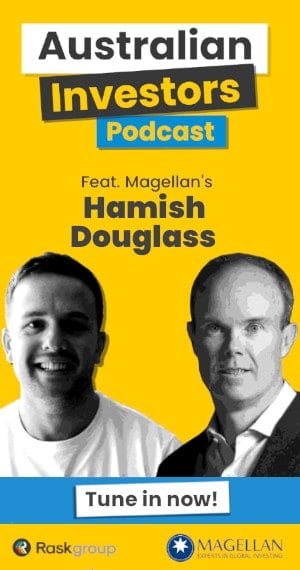 Search: