Trading at $6.83 this week Qantas Airways Limited (ASX: QAN) shares are flying high this year compared to where they were just four years ago.
Want your investment to fly? Take your pick: QAN or Singapore Airlines
Qantas' five-year share price chart shows an impressive recovery from one of the airlines' lowest levels around $1.00 in early 2014. From these lows, the share price more than quadrupled, probing above $4.00 in late 2015 and again in early 2016. A dip to the $2.60 region in July 2016 ended up providing a firm level of support and since then QAN shares have risen above $6.60 in recent months.
Over the past four years, QAN shares have been one of the top performers and darlings of the local sharemarket. Many retail investors and even fund managers have been richly rewarded for hanging on to their QAN shares during those difficult five or six years post-GFC.
As Qantas reports this week, shares in Australia's flagship carrier are still trading at above the $6.60 level.

Why is Qantas a high flyer?
There's no doubt that Qantas had its share of difficult times particularly during the grounding of its fleet several years ago, which also coincided with the company's lowest share price performance.
But the painful changes – cost cutting, reduction in staff and other operational changes – have proven to be beneficial for Qantas and its shareholders.
In a globally competitive market with tightening margins, rising costs and commoditisation of airline seats, Qantas is also trying to stay ahead of its rivals. One of the areas where airlines are trying to outdo one another these days is the long-haul flight.
Qantas started offering its long-haul flight from Perth to London in early 2018. To lure in the customers, these 17-hour flights come with all sorts of amenities and perks to keep passengers as comfortable as possible.
Global aviation outlook
The International Air Transport Association (IATA) forecasts global industry net profit to rise to $38.4 billion in 2018, an improvement from the $34.5 billion expected net profit in 2017 (revised from a $31.4 billion forecast in June).
IATA is also predicting the following for the aviation industry this year:
A rise in overall revenues to $824 billion (+9.4% on 2017 revenues of $754 billion)

A rise in passenger numbers to 4.3 billion (+6.0% on the 4.1 billion passengers in 2017)

A rise in cargo carried to 62.5 million tonnes (+4.5% on the 59.9 million tonnes in 2017)
"These are good times for the global air transport industry. We have a clear strategy that is delivering results on environmental performance," said Alexandre de Juniac, IATA's Director General and CEO.
"More people than ever are travelling. The demand for air cargo is at its strongest level in over a decade. More routes are being opened. Airlines are achieving sustainable levels of profitability."
"It's still, however, a tough business, and we are being challenged on the cost front by rising fuel, labour and infrastructure expenses," he added.
Qantas not the only one flying high
Despite its impressive turnaround and continuing performance, Qantas is not the only airline taking advantage of the positive aviation environment.
Singapore Airlines Ltd. (SGX: C6L) (SIA), the flagship carrier of Singapore, is also turning the corner after a few years of slow growth. In fact, Singapore Airlines has just been voted the world's best airline this year after nine years of missing out on this most coveted title.
Voted the world's best airline for 2018
According to the airline, being back in the top position in global rankings is especially sweet as the company has battled challenging conditions in the aviation industry and intense competition. It is no secret that a number of carriers from the Middle East and Asia have increased the competition, particularly in lucrative destinations.
Similar to what Qantas experienced a few years ago, Singapore Airlines had seen some turbulence on the financial front. While it used to be one of the most profitable and financially stable airlines, SIA's financial position came into sharp focus and scrutiny when it posted a surprise loss (S$138 million) last year – its first quarterly loss in five years.
And like other airlines that need to watch their costs and ongoing profitability, SIA underwent a thorough business review, which is now delivering positive results.
This year, the company reported its highest profit in seven years, making S$893 million in the year ended March 2018.
Clearly, the share price of SIA is not yet reflecting the status of the airline as "World's Best". Prices have hit an air-pocket over recent months and slipped back to the S$9.56 region, which is close to the lows of 2014.  If the current retreat in share price can be arrested and turned around, those former highs of 2015 in the region of S$12.65 provide an obvious initial target.
While being voted as the world's best airline is definitely a boost for the company, Singapore Airlines' finances seem to be on the rise as well. Its reported profit early this year could be the first of the many indicators that this highly commended airline could be soaring high again in the years to come.
For investors wanting to look for alternative companies to Qantas or for those wanting to take advantage of positive developments in the aviation industry, Singapore Airlines may be a good investment once it pulls out of the current dive and starts climbing back on its way to flying high again.
At Monex Securities, you can trade Singapore Airlines (SIA) shares through the 12 markets that we offer to Australian investors.
This article was written by Alex Douglas, Managing Director of Monex Securities Australia (AFSL: 363 972), part of the Monex Group Inc.
Get more insights from Alex and Monex

The content of this article is given for general information only. As general information, no consideration or evaluation is given to the investment objectives or financial situation of any particular person. Trading and investing involve substantial financial risk. All readers of this article should make their own evaluation of the merits and suitability of any financial products and/or advice or seek specific personal advice as to the appropriateness of engaging in any activity referred to in this article in light of their own particular financial circumstances and objectives.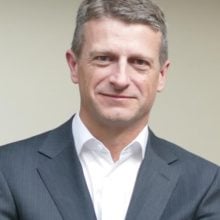 Alex Douglas
Alex Douglas is the Managing Director of Monex Securities Australia. He has held senior roles with numerous financial services companies both in Australia and Asia. Since first plotting currency price charts by hand in 1983, Alex has worked in a range of markets including foreign exchange, futures and equities. His passion for the markets has seen him take on a variety of roles in the industry including being a trader on the floor of the Sydney Futures Exchange, a senior executive with the MMS International division of Standard & Poor's in Singapore and as a director in various FX and derivatives companies.
Related posts
Search:
Investors Podcast