Fortescue Metals Group Limited (ASX: FMG) released its 2018 financial results this morning and declared a final dividend of 12 cents per share.
Despite the iron ore miner reporting an 18% fall in revenue, to $US6.9 billion, and a 58% decline in statutory profit to US$879 million, Fortescue's total 2018 dividends came in at 23 cents per share, fully franked. Click here to learn what franking means.
Analysts surveyed by Bloomberg had been expecting Fortescue to report a profit of $1.14 billion and pay total dividends of 19.5 cents. On an underlying basis, Fortescue said it achieved a profit of $US1.1 billion. Therefore, it appears Fortescue's result was broadly in-line with analyst forecasts.
"The Fortescue team has achieved an outstanding finish to FY18 with a record June quarter delivering total shipments of 170mt for the year," Fortescue CEO Elizabeth Gaines said.
"During FY18, we completed the restructure of Fortescue's balance sheet reducing debt, improving terms to investment grade conditions and significantly lowering the overall cost of borrowings."
Fortescue's net debt balance (total debt minus cash) dropped by $US0.5 billion to $US3.1 billion, the company said.
Fortescue's cost of digging iron ore out of the ground at the mine site and transported by rail (otherwise known as C1 costs) averaged $US12.36 per tonne. Across the 170 million tonnes of ore it mined, Fortescue received an average price of $US44 per tonne, down from $US53 per tonne in 2017.
Gaines noted: "…our ongoing productivity and efficiency improvements have generated a record low annual C1 cost of US$12.36/wmt. We remain focused on maintaining our cost leadership position by capitalising on technology and innovation initiatives to offset inflation and optimise operating margins."
Looking into 2019 Fortescue is targeting a C1 cost between $US12 and $US13 per tonne and will ship between 165 and 173 million tonnes.
Total capital expenditure is expected to be around $US1.2 billion and the company plans to return between 50% and 80% of profit back to shareholders in the form of dividends.
Introducing The Australian Investors Podcast
Join The Rask Group's founder, Owen Raszkiewicz, as he profiles Australia's best investors, founders, authors and financial thinkers. Download it free on iTunes, Castbox, SoundCloud or wherever you choose to listen.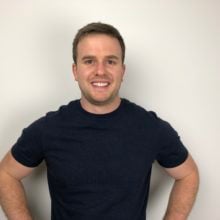 Owen Raszkiewicz
Owen Raszkiewicz is the Founder of The Rask Group, which includes Rask Finance, Rask Invest and Rask Media. Owen's members-only investment website (Rask Invest) includes access to his top share ideas from the ASX and international markets, as well as many pages of education on budgeting, everyday finances and more. When Owen is not reading about finance he's following Chelsea, Hawthorn Hawks and the Storm. He holds a Master's Degree in Financial Planning, a Master's Degree in Applied Finance, Bachelor's Degree in Technology, and has passed level 1 of the Chartered Financial Analyst program amongst other things.
Related posts
Search:
Investors Podcast