Australia's largest biotechnology company CSL Limited (ASX: CSL) reported a $1.7 billion profit for 2018, up 28% year over year, and a final unfranked dividend of $US0.93 per share.
"I am pleased to report a strong full year reported profit growth of 29%; slightly ahead of the guidance we provided in May," CSL CEO Paul Perreault said.
Analysts had been expecting CSL to report a full-year profit of $1.71 billion and full year dividends of $1.66 per share, according to Bloomberg. CSL said its full year dividends total $1.72 per share, up 26%. Based on that, it would appear CSL's result was slightly ahead of analyst expectations.
Looking under the hood, Mr Perreault said the improved profit was the result of CSL's patient-focused workforce. CSL creates vaccines and other products to treat, in some instances, life-threatening diseases.
"Our successful launch during the year of HAEGARDA® provides a transformational therapy for patients with Hereditary Angioedema (HAE)," Perreault noted.
"Approval of our immunoglobulin product Privigen® for the US, and Hizentra® for the US and EU, provides patients with a convenient treatment for CIDP, a debilitating peripheral nerve disorder."
Privigen and Hizentra sales rose 13% and 12%, respectively, in constant currencies. Meanwhile, CSL's Seqirus subsidiary reported a 55% increase in flu vaccine sales.
"We are proud of our achievements this year, and looking forward to continuing our work in the year ahead," Perreault said.
Outlook
Despite many years of growth, in 2019 Perreault expects the company to widen its profit margins as higher value products become more prominent features in the sales pipeline. In a bid to limit blood plasma supply constraints, CSL will open between 30 and 35 new collection centres.
With that, CSL's 2019 profit is expected to grow as much as 14% on its 2018 result to as much as $1.95 billion, subject to market conditions.
So far in 2018 CSL shares have risen from $140 to over $200, according to Google Finance.
Introducing The Australian Investors Podcast
Join The Rask Group's founder, Owen Raszkiewicz, as he profiles Australia's best investors, founders, authors and financial thinkers. Download it free on iTunes, Castbox, SoundCloud or wherever you choose to listen.
Rask Media
Free high-quality* financial news for everyone (*with an occasional spelling mistake). That's our mission. It's what we do. Visit raskmedia.com.au to find the latest news, insights, video and audio content.
Related posts
Investors Podcast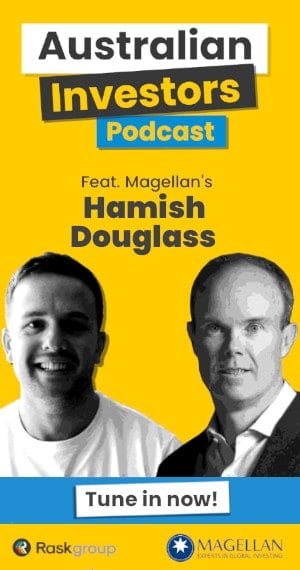 Search: