The great thing about the Australian finance community is there is a variety of opinions and sources of information. If you can combine all the great things that you learn from different places then you can really get a good diverse group of readings.
These are three blogs that could be worth reading:
Bronwyn runs this blog to be educational for Australian women about personal finance topics. A lot of the finance or investment services are male-focused and doesn't pay enough attention to female savers or investors. This seems silly considering it's been proven by studies that women are better investors on average.
This is a blog about a guy trying to become financially free using real estate, exchange traded funds and super to retire early. By saving hard and investing Aussie Firebug is looking to show that it is possible to make financial things that seem impossible actually happen. He and his partner have already amassed a net worth above $400,000.
Steve Johnson and others provide an infrequent blog of interesting articles about Australian and overseas businesses. They like to provide the reader with a different perspective about a company or an industry as a whole. Thinking about things from a different perspective can be a useful tool.
Takeaway
Being able to read a wide source of thoughts is one of the best ways to hone your own finance thoughts and help you decide how you want to live your life. It will also really help build your wealth.
Did you know Warren Buffett was a millionaire in his late 20's but 'only' worth $300m at his 50th birthday? Now he is a $US84 billion investor.
That means he made 99% of his wealth after turning 50! How does a 50-year-old do that? Download the free Aussie investing ebook, "What Buffett's Investing Checklist Can Teach Aussie Investors" when you join the free Rask Group Investor Club Newsletter. You'll get insights into the 4 steps Buffett uses to pick his investments.
Click here to join The Rask Group's Investor Club Newsletter and Download The Ebook!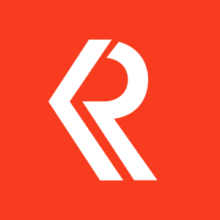 Jaz Harrison
Jaz is a keen investor who loves to thoroughly poke holes in an investment idea before it has a chance of making it into her portfolio. Jaz invests for the long-term and doesn't sweat the small stuff. She strongly believes that empowering people with knowledge is the best way for them to take charge of their finances, which is exactly the approach she takes with her own money and investments. Q: Why are you so passionate about finance? I'm passionate about doing the research to find the best result for our finances. Knowing our money inside out, knowing that our money is 100% on a great track makes our relationship better, and feels very secure with strong foundations, which is something most people should have and I'd like to help people achieve that feeling.
Related posts
Search:
Investors Podcast