Telstra Corporation Ltd (ASX: TLS) is holding its investor briefing day today, it announced it was going to cut 8,000 jobs and create a infrastructure business.
Telstra has been under pressure to improve profitability in the face of constricting profit margins due to the rollout of the NBN and fierce competition from its large competitors like Optus and Vodafone as well as from low-cost mobile operators like Amaysim Australia Ltd (ASX: AYS), the soon-to-be-launched network by TPG Telecom Ltd (ASX: TPM) and Aldi Mobile.
Market commentators have also questioned whether it can maintain its dividend.
Today, Telstra announced a raft of initiatives to try to improve its position. Below are some of the changes:
Job cuts
Telstra is targeting a net reduction of employees and contractors by 8,000, or around 30% of the workforce, and a reduction of two to four layers of management. One out of every four executives and middle management will be removed to flatten the organisation's structure.
Andy Penn, the CEO of Telstra, said: "In the future our workforce will be a smaller, knowledge-based one with a structure and way of working that is agile enough to deal with rapid change. This means that some roles will no longer be required, some will change and there will also be new ones created." 
Infrastructure business
Effective from 1 July, Telstra will create an infrastructure business, 'Infraco' which it wholly owns. This business will hold Telstra's fixed network infrastructure including the data centres, non-mobile related domestic fibre, copper, HFC, international subsea cables, exchanges, poles and so on. Its services will be sold to Telstra, wholesale customers and NBNco.
This business will also have Telstra's NBNco commercial activities, Telstra Wholesale and 3,000 employees. Telstra estimates this business will have a value of around $11 billion. It will have $5.5 billion of revenue and $3 billion of EBITDA (click here to learn what EBITDA means).
Mr Penn commented,  "By creating a new infrastructure-focused business unit we will better optimise and manage these assets."
Other Telstra 2022 aspects
Telstra plans to reduce the number of consumer and business plans from 1,800 to 20. It will also migrate all consumer and small business products & plans and 50% of enterprise customers to new technology stacks and leave legacy technology behind so that it doesn't have to develop products on historical systems.
Telstra's management believes that all of the changes I've mentioned in this article will improve its productivity program by a further $1 billion to $2.5 billion by FY22.
Profit Guidance
Telstra previously forecast $10.1 billion of EBITDA for FY18. In FY19 it is now expecting EBITDA to be between $8.7 billion to $9.4 billion, which excludes $600 million of restructuring costs.
Dividend
Telstra re-affirmed that the dividend for FY18 will be 22 cents per share, although the dividend hasn't been confirmed for FY19. Telstra's policy going forward is to pay 70% to 90% of underlying earnings and return 7% of net one-off NBN receipts via fully franked special dividends.
Mr Penn made some final comments saying: "Customers will have more choice than ever in a post-nbn world with increasing mobile competition. We are committed to leading the market in a period of transition and positioning ourselves to create a strong platform for growth."
Would Warren Buffett buy Telstra shares? Warren Buffett was a millionaire in his late 20's but 'only' worth $300m at his 50th birthday? Now he is a $US84 billion investor. That means he made 99% of his wealth after turning 50! How does a 50-year-old do that? Download the free Aussie investing ebook, "What Buffett's Investing Checklist Can Teach Aussie Investors" when you join the free Rask Group Investor Club Newsletter. You'll get insights into the 4 steps Buffett uses to pick his investments.
Click here to join The Rask Group's Investor Club Newsletter and Download The Ebook!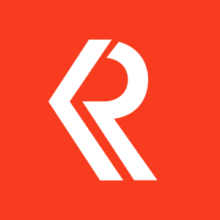 Jaz Harrison
Jaz is a keen investor who loves to thoroughly poke holes in an investment idea before it has a chance of making it into her portfolio. Jaz invests for the long-term and doesn't sweat the small stuff. She strongly believes that empowering people with knowledge is the best way for them to take charge of their finances, which is exactly the approach she takes with her own money and investments. Q: Why are you so passionate about finance? I'm passionate about doing the research to find the best result for our finances. Knowing our money inside out, knowing that our money is 100% on a great track makes our relationship better, and feels very secure with strong foundations, which is something most people should have and I'd like to help people achieve that feeling.
Related posts
Search:
Investors Podcast