Shares of New Zealand-based software developer Pushpay Holdings Ltd (ASX: PPH) are expected to return to ASX trading on Tuesday following the sell-down by its co-founder Eliot Crowther.
Pushpay creates donation software for churchgoers and the faith sector at large. It has operations in New Zealand, Australia and the United States.
In a statement to the ASX on Monday, Pushpay announced one of its co-founders, Eliot Crowther, will resign from his position and sell his 24.79 million shares in the company (equivalent to 9.03% of total shares). Pushpay said he will resign to focus on his family.
"It has been a pleasure working alongside Eliot since co-founding Pushpay with him in 2011," Pushpay co-founder and CEO Chris Heaslip said. "I would like to thank Eliot for his contribution to the Company and for all the sacrifices he has made over the last seven years to serve Pushpay in his capacity as an Executive Director and Sales Executive, and I wish him all the best for the future."
Pushpay has been growing aggressively into the US faith sector, a market which was estimated to have donated around $US122.9 billion to religious organisations in 2016. In its 2018 financial year, Pushpay processed $US3 billion on its platforms.
According to Google Finance, Pushpay's ASX shares have risen from less than $1 to their current price around $4 in one year as revenue jumped 83%.
Clearly, the US is a big market for investing. Did you know Warren Buffett was a millionaire in his late 20's but 'only' worth $300m at his 50th birthday? Now he is a $US84 billion investor. That means he made 99% of his wealth after turning 50! How does a 50-year-old do that? Download the free Aussie investing ebook, "What Buffett's Investing Checklist Can Teach Aussie Investors" when you join the free Rask Group Investor Club Newsletter. You'll get insights into the 4 steps Buffett uses to pick his investments.
Click here to join The Rask Group's Investor Club Newsletter and Download The Ebook!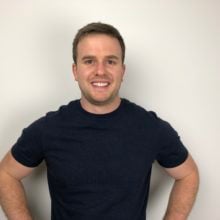 Owen Raszkiewicz
Owen Raszkiewicz is the Founder of The Rask Group, which includes Rask Finance, Rask Invest and Rask Media. Owen's members-only investment website (Rask Invest) includes access to his top share ideas from the ASX and international markets, as well as many pages of education on budgeting, everyday finances and more. When Owen is not reading about finance he's following Chelsea, Hawthorn Hawks and the Storm. He holds a Master's Degree in Financial Planning, a Master's Degree in Applied Finance, Bachelor's Degree in Technology, and has passed level 1 of the Chartered Financial Analyst program amongst other things.
Related posts
Search:
Investors Podcast