The Bitcoin (BTC) price is down a whopping 50% in 2018 so far, as the cryptocurrency community deals with a fallout in three of the largest alternative payment currencies. Currently, Bitcoin is priced at $US6,570.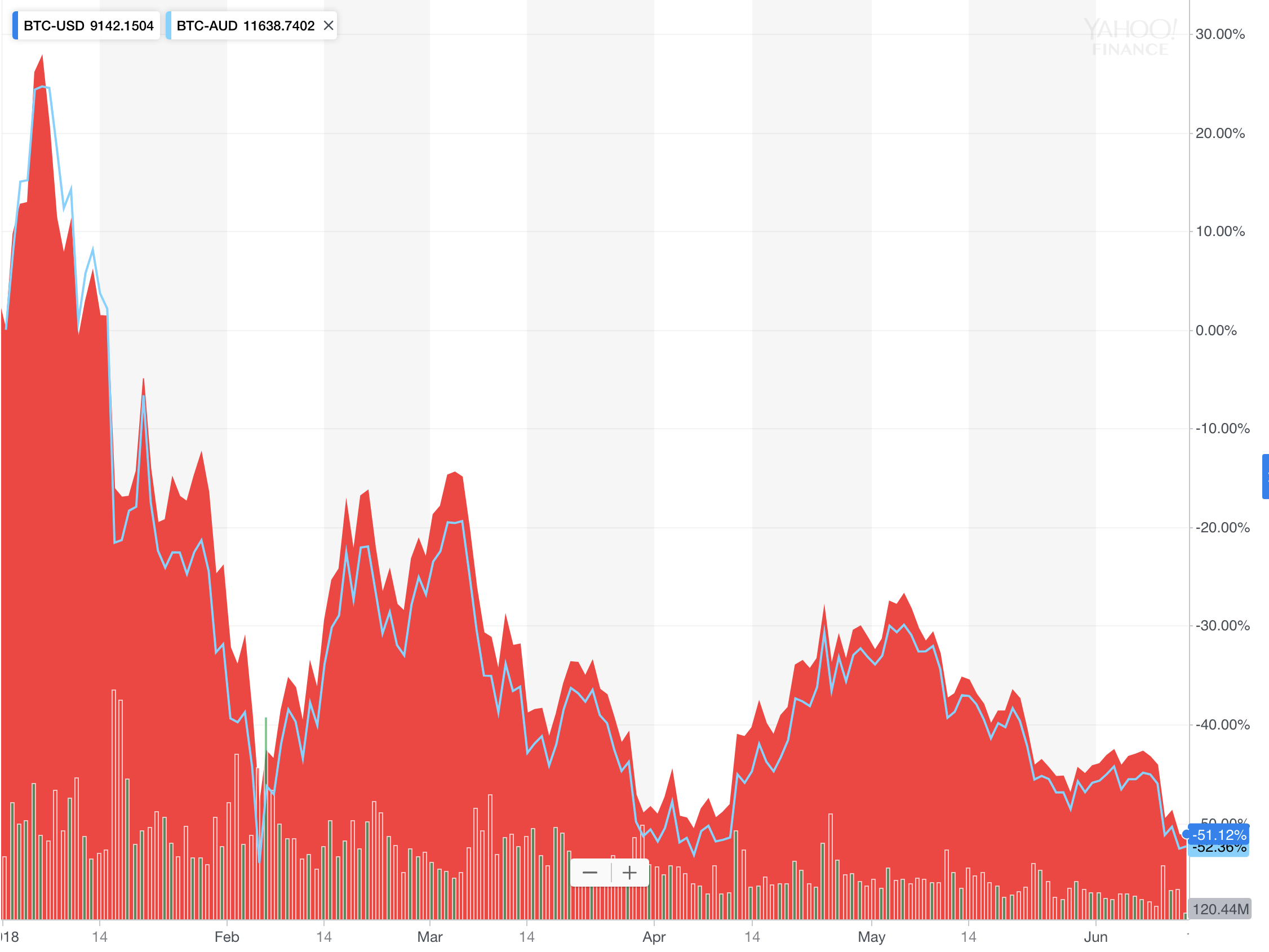 According to data from Yahoo! Finance, the price of Bitcoin in Australian dollars (BTC-AUD) is down 52% from the turn of the year, although it's worse if you consider its 52-week high of $21,780.
Other once-popular alternative currencies like Litecoin (LTC) and Ethereum (ETH) are also getting sold down. Data from Coinmarketcap is showing overnight falls of around 7%.
Litecoin, Ethereum and Bitcoin Cash are down between 27% and 37% over the month.
What's Going On?
While the six-monthly declines could be a result of the hype leaving the cryptocurrency markets, more recently the falls in crypto are being attributed to a hacking of an exchange.
South Korean cryptocurrency exchange, Coinrail, was reportedly hacked although it's not certain if Bitcoin was affected. South Korea is a global hotspot for cryptocurrency trading.
Regardless of the size of the hacking it's not a good look for a payments system which is designed to evade detection and be highly secure. It's estimated as much as $1.1 billion of cryptocurrency has been stolen in the first half of 2018.
However, despite the concerns, some pundits claim the ongoing selloff is overdone. "The narrative that such a small hack caused such a large price reaction has definitely been overplayed," CNBC quoted one Toronto-based market analyst as saying.
Takeaway
Whatever happens from here, cryptocurrencies remain purely in the world of speculation and an explanation of why things happen is often nothing more than modern-day witchcraft.
Buffett On Bitcoin
In an interview on Yahoo! Finance Warren Buffett was asked about Bitcoin and other cryptos and he said, "You're just hoping the next guy pays more. And you only feel you'll find the next guy to pay more if he thinks he's going to find someone that's going to pay more. You aren't investing when you do that, you're speculating."
Warren Buffett is worth $US84 billion and has empowered thousands of people around the world with a simple strategy. Discover how he became an $US84billion investor by downloading the free Aussie investing ebook, "What Buffett's Investing Checklist Can Teach Aussie Investors" when you join the free Rask Group Investor Club Newsletter. You'll get insights into the 4 steps Buffett uses to pick shares.
Click here to join The Rask Group's Investor Club Newsletter and Download The Ebook!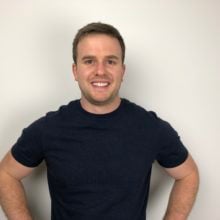 Owen Raszkiewicz
Owen Raszkiewicz is the Founder of The Rask Group, which includes Rask Finance, Rask Invest and Rask Media. Owen's members-only investment website (Rask Invest) includes access to his top share ideas from the ASX and international markets, as well as many pages of education on budgeting, everyday finances and more. When Owen is not reading about finance he's following Chelsea, Hawthorn Hawks and the Storm. He holds a Master's Degree in Financial Planning, a Master's Degree in Applied Finance, Bachelor's Degree in Technology, and has passed level 1 of the Chartered Financial Analyst program amongst other things.
Related posts
Search:
Investors Podcast