Futures contracts for the S&P/ASX 200 (INDEXASX: XJO)(ASX: XJO) index are pointing to a negative open on Tuesday morning with Galaxy Resources Limited (ASX: GXY) and Orion Health Group Ltd (ASX: OHE) in the news.
Here's the key headline data:
Australian Dollar ($A) (AUDUSD): 75.46 US cents
Dow Jones (DJI): closed
Oil (WTI): $US66.58 per barrel
Gold: $US1,297 per ounce
Australian Investing News
Making news in Australia, laboratory and testing business ALS Ltd (ASX: ALS) released its full-year financial results to the market after the market's close on Monday.
In the year to 31 March 2018, ALS reported a 9.5% rise in revenue to $1.495 billion and a profit of $53.4 million, down from $82.8 million last year.
"Whilst the performance of the Commodities sector has been very strong, our Life Science and Industrial businesses have performed relatively well against the backdrop of some very competitive and variable markets," Managing Director Raj Naran said.
Also in the news, insurer Tower Limited (ASX: TWR) filed its 2018 half year financial results with the ASX showing a loss of $11.6 million.
"We are making it easier for customers to purchase insurance from us and the continued improvement of our online offering has generated a significant increase in sales above industry averages," Tower CEO Richard Harding said. "While making it easier for our customers, we're also simplifying our business which is delivering improved operating performance."
Orion Health Group Ltd (ASX: OHE) released its 2018 financial year results and provided an update on its strategic review.  Orion Health reported operating revenue of $170 million, in line with guidance, and an operating loss of $40 million. Looking ahead, CEO Ian McCrae said, "We expect FY 2019 revenue to be flat to slightly up year over year."
McCrae said Orion will push towards break-even over the coming year.  "Based on the improved performance in H2 2018 and the stated cost reductions in the business, we would expect a slight loss to break even for the year as a whole."
Mining business Galaxy Resources Limited (ASX: GXY) has agreed to sell its northern tenement of the Salar del Hombre Muerto to POSCO for $US280 million. Galaxy will retain the southern area of the tenements. It will use the cash to progress Sal de Vida in the Catamarca Province.
The news is good. But if you like investing yet want to learn more you should know it's free to join The Rask Group's Investor Club Newsletter. It's a regular (usually weekly) news and educational update on financial markets, investing and unique strategies. Join today and get ready to laugh and learn.
Click here to join The Rask Group's Investor Club Newsletter Today
Rask Media
Free high-quality* financial news for everyone (*with an occasional spelling mistake). That's our mission. It's what we do. Visit raskmedia.com.au to find the latest news, insights, video and audio content.
Related posts
Investors Podcast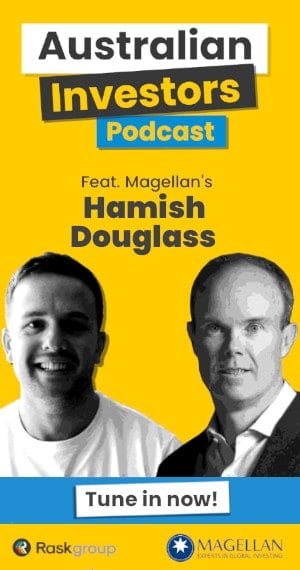 Search: