Shares in ex-market darling A2 Milk Company Limited (ASX: A2M) were a star performer on the ASX yesterday, finishing 13.45% higher at $6.5 per share.
Zooming out slightly, the share price chart still doesn't look fantastic. A2's shares are down 55% since the start of the year and 66% down from their highs back in July last year.
A2M share price chart

Is the worst over for A2?
The jump in A2's shares yesterday was likely the result of a bumper Q1 from one of its competitors, Bubs Australia Ltd (ASX: BUB), which you can read about in detail here.
Bubs management noted that the challenges arising from COVID-19 are largely behind the company now.
Despite the lack of Chinese tourists and students, Bubs has seen some explosive growth in its corporate daigou channel, which involves businesses buying and sending Australian products back to China.
This segment saw sales increase nearly 650% on the year and 265% on the previous quarter.
Largely thanks to the infant formula daigou channel, Bub's total revenue nearly doubled over the quarter to $18.5 million.
Optimism improves
Given the similarities between the companies, it could be a good indication that A2 is also seeing an improvement in operating conditions.
According to a recent article from Bloomberg, a shortage in global milk production has seen futures for nonfat dry milk reach the highest level since 2014.
Due to reduced production from large players in Europe and New Zealand, some US exporters are seeing a huge increase in demand from international customers.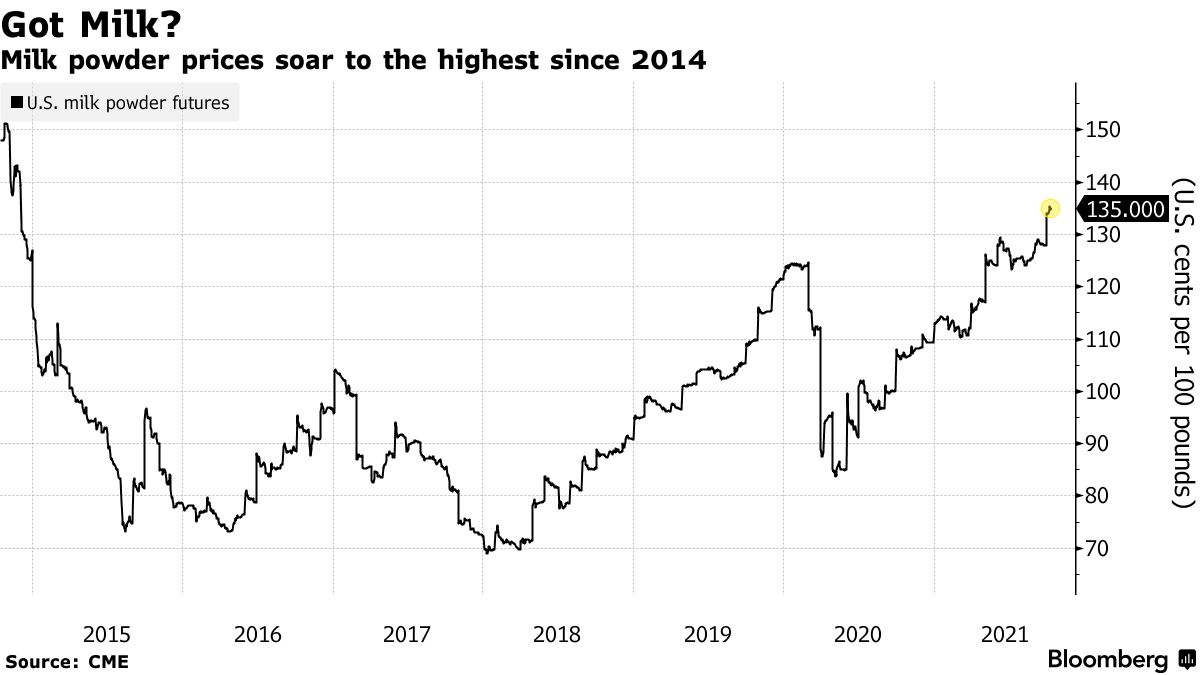 A2 could be one to watch closely when it's next due to report.
If you're interested in other share ideas, click here to read: 2 fast-growing ASX software shares for your watchlist.